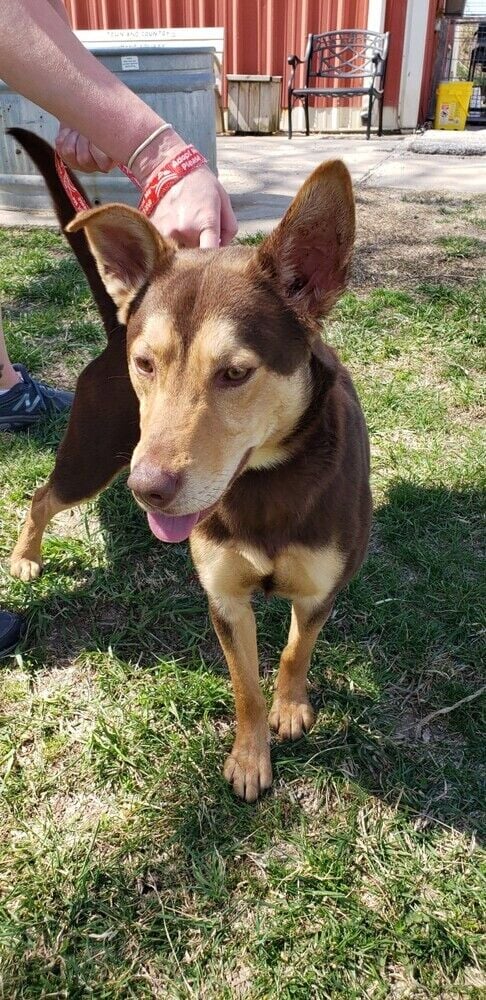 Reed is a 1 yr old, 38 lb, Shepherd mix. The adoption fee is $300 and covers age appropriate vaccines,... View on PetFinder
A group of residents fighting the removal of Baughn Street, have filed a lawsuit in an effort to keep the street open.
IOWA CITY — An ornery crosswind or an aggressive opponent isn't the biggest concern patient Iowa kicker Caleb Shudak is dealing with these days.
An Underwood Elementary School teacher was honored with a Charles E. Lakin Outstanding Teacher Award during a brief ceremony Tuesday morning i…
Downtown Omaha's iconic 3,000-foot pedestrian bridge will get a little bit longer with an expansion meant to increase access between North Downtown and the riverfront.
SCOTTSBLUFF, Neb. — Cheyenne County, Nebraska, authorities are awaiting results of accident reconstruction in a crash that killed a Sidney, Ne…
She has been charged in Kearney County Court with trespassing/defying order to leave and disturbing the peace.
The April 22 Council Bluffs Girls Track Invitational proved to be equal parts fulfilling and historical for Glenwood.
A man opened fire at a birthday party in Colorado, killing six people before killing himself.
Bud Leroy Christensen, 67, has been charged with first-degree murder in the 1983 slaying of Firozeh Dehghanpour, a UNO student from Iran. 
On a beautiful evening for soccer, a couple of Iowa's best girls soccer teams went at it Friday night at Titan Stadium, Class 3A No. 7 Abraham…