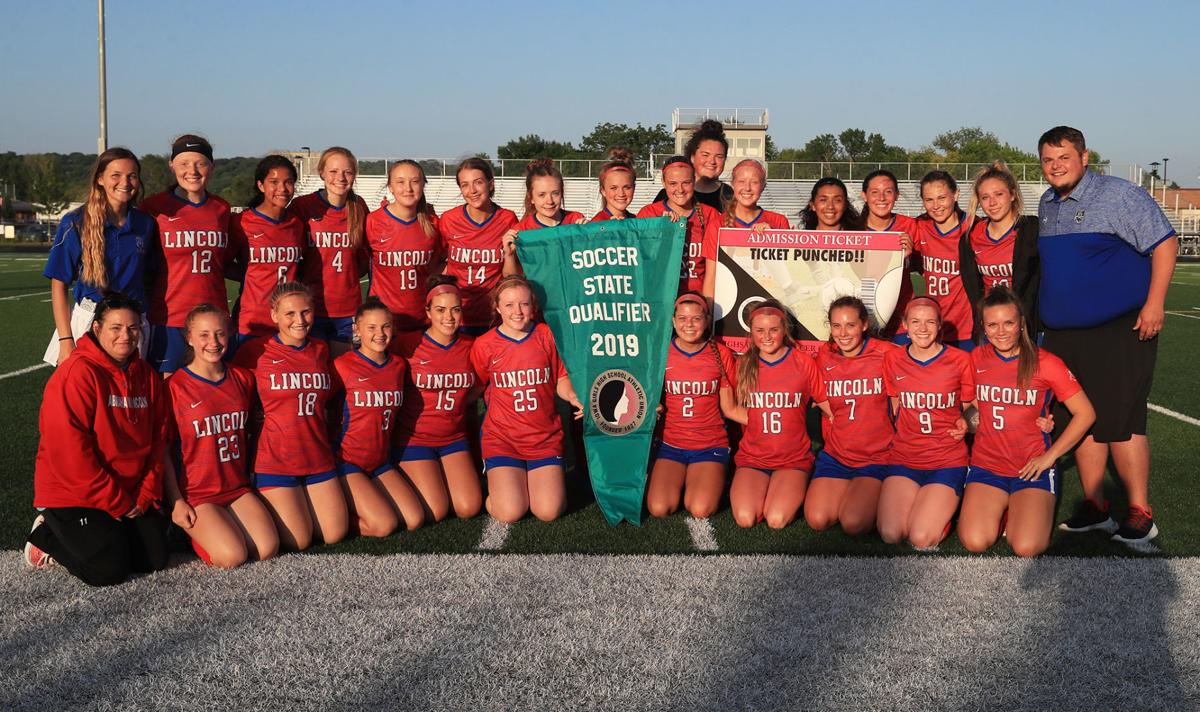 When this year's Abraham Lincoln seniors were freshmen, the Lynx experienced decent success, going 10-8 and reaching a Class 3-A regional final, where they were blown out by Sioux City East, 8-1.
Coach Robbie Miller said the team wasn't always on the same page.
"There was a little bit of in-fighting,'' he said. "I didn't do a very good job as a coach, in terms of developing a culture.''
In the last three years, A.L. has gone a combined 44-14. Miller said this year's senior class of Darby Thomas, Rilee Filip, Taren Newman, Alayna Murphy, Maria Martinez and Alyssa Asmus are a big reason for the ascension.
"After their freshman year we started turning things around, and they were a big part of the culture shift,'' Miller said. "We started focusing a little more on character development after their freshman year, and they have bought into it and been leaders. … They're definitely leaving a legacy here.''
The fifth-rated, fifth-seeded Lynx (16-2) will try to build on that legacy Thursday at 4:15 p.m. at Cownie Soccer Park in Des Moines when they meet fourth-rated, fourth-seeded Ankeny Centennial (15-3) in a Class 3-A state quarterfinal.
All of the state matches will be streamed live on ighsau.org.
A.L. is making its second straight state appearance and third overall. That changes the dynamics, because last year the Lynx were ending a 16-year state drought.
"It's a completely different experience this year,'' Miller said. "Last year the pinnacle was getting to state and this year the expectations are much different. It was more relief to get back to state than surprise and joy.''
It will be about two months since the teams met in Council Bluffs and the Jaguars won 1-0 in double overtime. There was a power outage during the second extra session, and Centennial took advantage.
"It allowed them to regroup,'' Miller said "We had them on their heels when it went out, and they scored quickly after the power came back on. But we know we can play them.''
It's also a rematch of last year's state quarterfinal, which ended in a 7-0 Centennial romp. The A.L. coach said his team has a different mindset this time.
"This year they're hungry and they want to stay a couple days and win a couple games,'' he said.
Coach Chris Allen's Jaguars are seeking their third 3-A title in six years. They have six players who have signed or committed to Division I programs: Olivia Wee (Iowa State), Allie Wyckoff (Iowa State), Elizabeth Overberg (Minnesota), Lizzy Johnson (Missouri-Kansas City), Gillian Nithang (Murray State) and Carlie Jepsen (Indiana State).
Remarkably, sophomore Meghan White is the team leader in goals on the balanced squad with 10.
"We're maybe not as talented as some of those Des Moines teams, where they play all year round quite a bit, but we've got some multi-sport athletes,'' Miller said. "We've got a few kids that play year round, and I think we've got that chip-on-our-shoulder, we're-going-to-come-out-swinging kind of attitude.''
The presence of Darby Thomas seemingly always gives the Lynx a chance for victory. The Nebraska track recruit and four-time state champion has also found time this spring to lead all 3-A qualifiers in goals with 20, despite missing four games.
On the other end, Filip, an Iowa Western softball recruit, is an outstanding keeper with nine shutouts on the season and 18 for her career.
Miller candidly revealed that it's not necessary for a team to be best friends in order to be successful.
"Honestly, this team, they don't have like the closest bond, the closest friendships, but they all kind of put aside differences and things and work to fight for one another,'' he said. "One of the most impressive things about this team to me is that they've been able to kind of compartmentalize and make the team more important than other things.''
Be the first to know
Get local news delivered to your inbox!