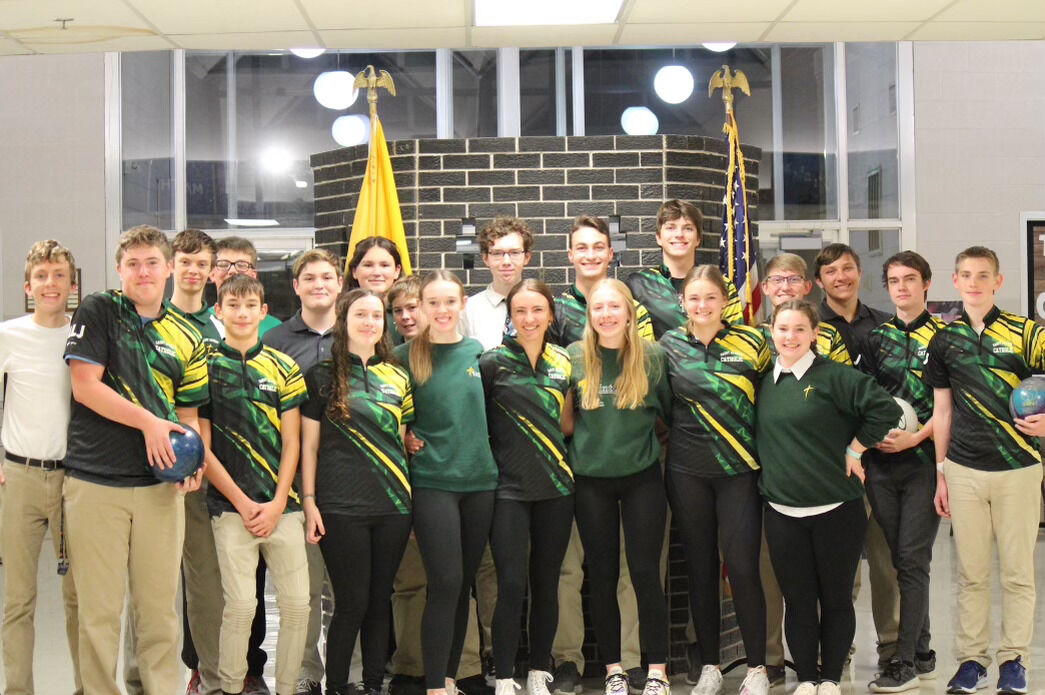 St. Albert bowling has faced heartbreak its last two seasons on the boys' side. Twice in a row, St. Albert boys bowling has bowled the sixth-best score in the state at the state qualifying meet, but lost to a top-five score and been left out by one spot.
St. Albert hopes to change that this year with an experienced roster and also hopes to qualify its girls' team that is loaded with sophomore talent.
"It's really exciting to be back out on the lanes with the kids," head coach Mike Klusman said. "Watching them get the first week of practice in. It's going to be a really competitive season on our boys team for sure."
Hoping to overcome the results of the last two years for the boys are key bowlers like Evan White who was one of the top bowlers in the area last year. This summer, White has bowler two 300 games.
"Me personally I wanted to make it to state," Klusman said. "If you look back at it, now it was a great season, but in my mind, we came up short. We were one of the best teams in the state, and Clarinda showed up that day, and they stuck it to us.
"...There's really nothing you can do. We did everything that we thought we needed to do to advance. It just the way the cookie crumbles. We have motivation to get better and make sure that doesn't happen."
Other key bowlers on the boys' side include Adam Denny, Jackson Wigington, Hayden Piskorski, Reese Pekny and Coel Pekny.
The girls saw their top bowler from last year transfer out but have a lot of young talent that Klusman hopes can fill that hole.
The girls finished fourth in conference last year.
"I want the girls to make it to state," Klusman said. "I think its an achievable goal. It's going to take hard work, year it's not going to come easy. Nothing comes easy. The girls are putting in the effort and work and at the end of the day we have eight to 10 weeks to get them mentally and physically ready to do something St. Albert has never done yet believe it or not."
The season will start at 3 p.m. on Nov. 29 at Clarinda.
Schedule Monday, Nov. 29, 3:00 p.m., at Clarinda
Friday, Dec. 10, 12:30 p.m., vs Thomas Jefferson
Friday, Dec. 17, 3:30 p.m., vs Tri-Center
Thursday, Jan. 6, 3:30 p.m., home triangular
Thursday, Jan. 13, 3:30 p.m., vs Denison-Schleswig
Monday, Jan. 20, 3:00 p.m., home triangular
Friday, Jan. 21, 3:30 p.m., Tri-Center