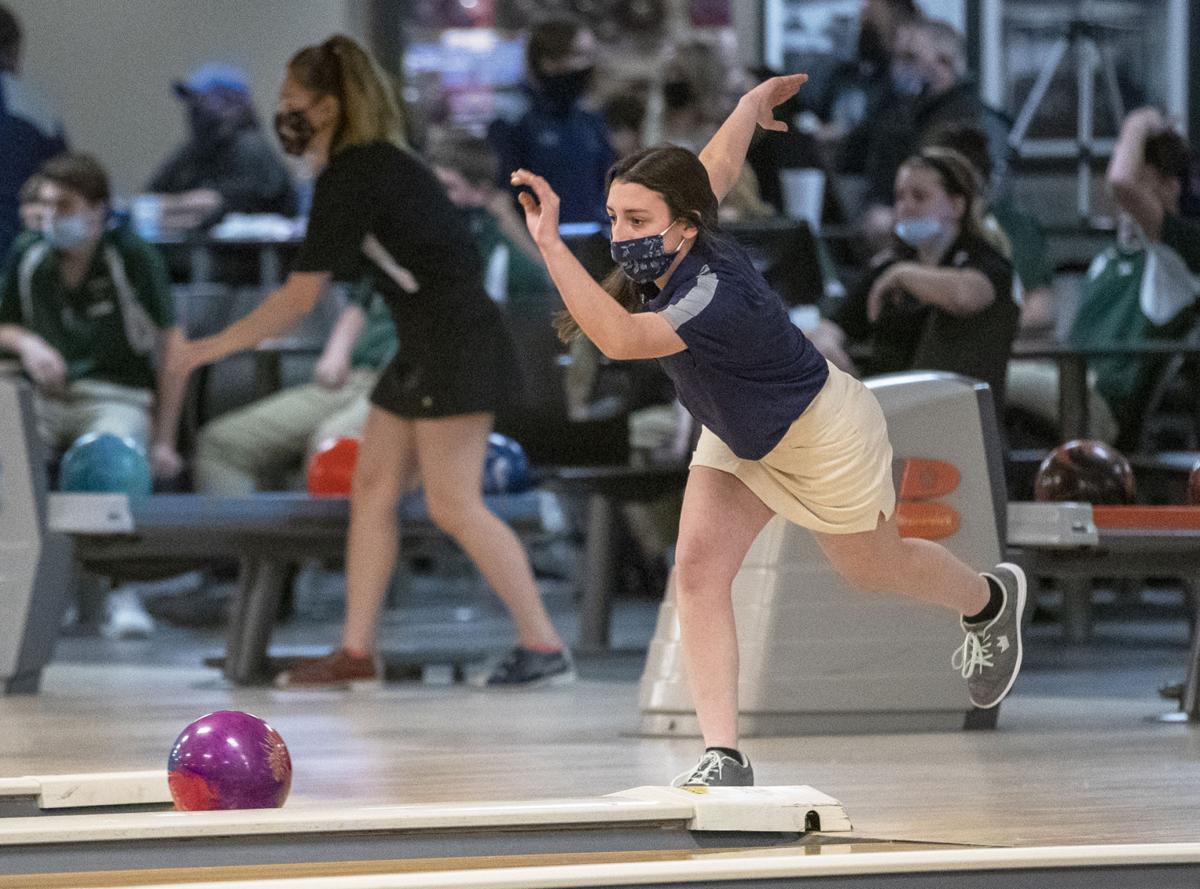 Lewis Central bowling faced a rollercoaster of a year last season with COVID complications affecting large portions of the season.
Despite dealing with adversity the Titans achieved a high level of success.
"Last season was filled with highs and lows," head coach Paul Renshaw said. "COVID ran through our team from the beginning of the year all the way up to the end of the season. Going into the season I wasn't sure what our team would look like due to COVID.
"Once we started sign ups and practice it was clear we were going to be missing some athletes that would have been big contributors for our season. Like many other activities, we were short some athletes due to the pandemic. All in all we maneuvered our way through and ended the season short of where we wanted to be."
Lewis Central returns many key bowlers this season and hopes to pick up where it left off last year.
In 2020, the Titan boys went W-1 in duals and placed second at multiple tournament including its holiday tournament and the city tournament.
The girls also went 4-1, won the city championship and placed first at two triangular.
"Now that there seems to be somewhat of a grip on the whole COVID pandemic, I am feeling really good about both teams this upcoming season," Renshaw said. "Caleb Hodtwalker and Max Thompson both will be bowling boy's Varsity and Alexandria (AJ) Ford, also a freshman, will be bowling on girl's Varsity. All three should be big contributors to this year's team."
Other key bowlers include Addee Murray, Faith Renshaw, Sophia Klopenstine, Aleesha Oden, A.J. Schiltz and Huner Merksick.
Given the returning talent, Lewis Central is setting many of the same goals it sets every year.
Some of those goals include winning the city tournament and the Hawk-10 and hopefully qualifying for state.
"Our goals and expectations for this season are really no different than any other season. ... Our first tournament of the season is the Holiday Tournament which is usually a good indicator of how the rest of the season will go.
"... The end of the season this year is going to be different from years past as we will be competing in 3A for both Districts and State. It will be exciting to see how well we match up with some of the best teams in the State of Iowa. Overall, I believe we will be a top competitor in the regular season and postseason. After this season is all said and done our hope is that we will add another banner to the gym wall and one more State trophy to our trophy case."
ScheduleThursday, Dec. 9, 3:30 p.m., at Denison-Schleswig
Friday, Dec. 10, 12:30 p.m., at Thomas Jefferson
Sunday, Jan. 2 12:30 p.m., H10 at Lewis Central (Boys only)
Tuesday, Jan. 4, 1 p.m., at Red Oak
Thursday, Jan. 6, 3:00 p.m., at Clarinda
Tuesday, Jan. 11, 12:30 p.m., at Red Oak Invite
Thursday, Jan. 20, 3:30 p.m, vs Thomas Jefferson
Friday, Jan. 28, 1 p.m., City Meet at Thunderbowl
Monday, Jan. 31, 3:30 p.m., Triangular at Thunderbowl
Tuesday, Feb. 1, 3:30 p.m., vs Creston
Saturday, Feb. 5, 1 p.m., vs Creston (Girls Only)
Monday, Feb 7, 4 p.m., vs Shenandoah
Tuesday, Feb 8, 3:30 p.m., triangular at Thunderbowl
Friday, Feb 11, 12:30 p.m, Hawk-10 Tournament at Thunderbowl
Tuesday, Feb 15, 12:00 p.m., State qualifying meet