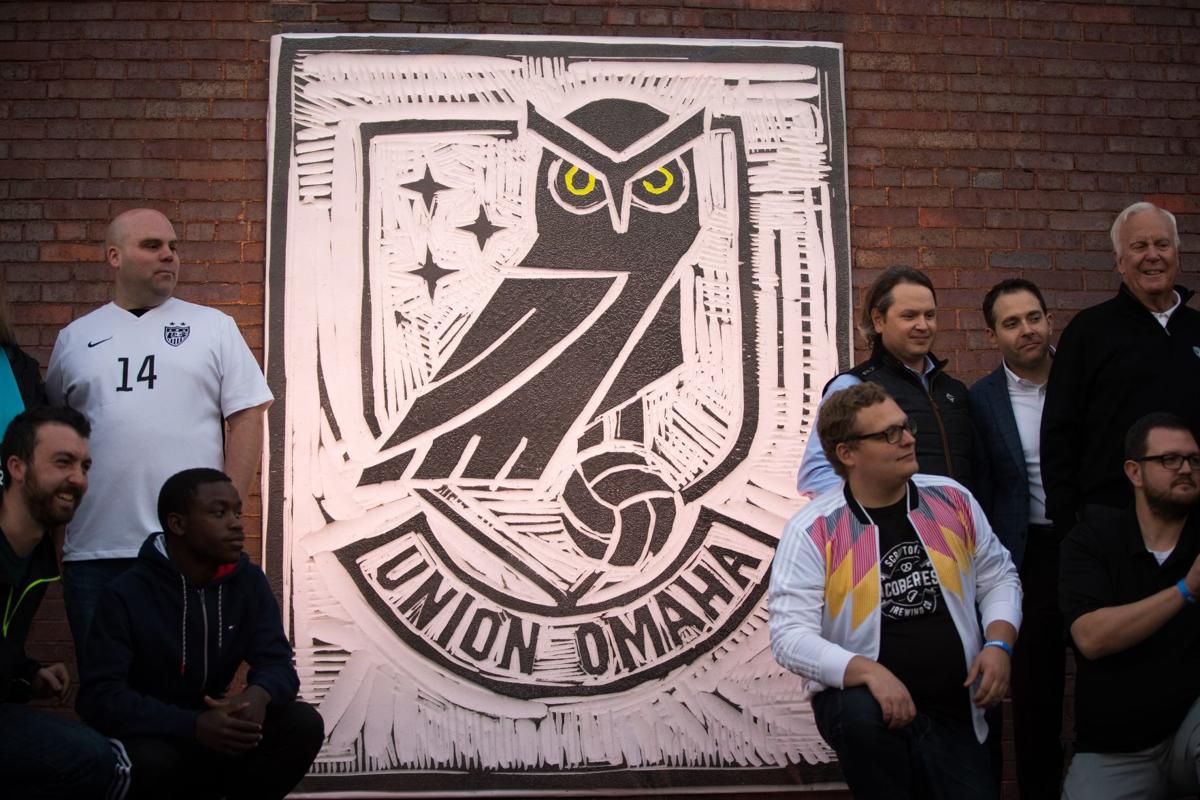 OMAHA — As the lone pro soccer team in Nebraska, Union Omaha and its leaders feel a responsibility to help grow the sport locally.
How do they achieve that in a state that foams at the mouth for college football?
It starts with young people. The United Soccer League is hosting a regional tournament next weekend in San Antonio as part of the USL Academy Cup, a new tournament in which affiliate club teams send high school-aged players to compete.
Nebraska doesn't have a youth Academy team, but it has a lot of young players: more than 22,000, according to Martie Cordaro, Union Omaha's club president.
So once a week, Union coach Jay Mims has been hosting training sessions in South Omaha with a couple hundred high school players from across the state, including Grand Island, Lexington, Sioux City and Omaha.
Mims will soon select a team to take to San Antonio.
"Our club is supporting it and funding the entire process, the entire trip," Mims said.
Building soccer in Nebraska also comes from community buy-in. That's why, as team leaders worked to come up with the team's name and crest, they held community discussions to involve fans in the process.
The team's name and crest, which features a great horned owl, were unveiled Thursday at a block party in Benson.
When Union Omaha takes the pitch in April, it should have multiple Nebraska connections. Mims was the first coach of the UNO men's team, which he brought from infancy to the school's first Division I NCAA tournament bid. Union owner Gary Green, who also owns the Triple-A Storm Chasers, said he expects the roster to feature local players, too.
"We are the only professional soccer team in Nebraska, and we take that very seriously in building the sport," said Erika Bjork, a team consultant.
So far, Omaha's soccer community appears to be embracing the team. Omaha set USL League One records with its preseason ticket sales. As of Wednesday, the club sold more than 1,300 season tickets.
Werner Park is undergoing renovations to prepare for next spring's season. The stadium will have new locker rooms and a beer garden, and adjustments are being made to allow for corner kicks.
The $2.4 million required to bring soccer to Werner Park was approved by the Sarpy County Board in the summer. The team plans to repay those funds in full.
When it comes to cheers, chants, etc., organizers said they want fans to create their own connections to the team. But Green and Bjork have a few ideas.
Green suggested calling a section of the stadium "The Owl's Nest." Bjork said she envisions the color of the owl's yellow eyes changing for themed nights and other events.
All of that will be decided as fans embrace Omaha's team, Green said. And he wants to watch that process.
He hopes to be with the fans when Union Omaha scores its first goal, holding the match that lights the smoke bombs soccer fans are known to employ.
"Hopefully, we'll get that goal in the first game," Green said.
Cordaro, also president and general manager of the Chasers, said he thinks fans, too, have a responsibility to help build and promote soccer in Nebraska.
He challenged soccer clubs, soccer families and anyone who loves the game to make sure Union Omaha thrives.
"We've done our part: We've brought a franchise here," Cordaro said. "The USL has done their part in continuing to grow professional soccer in the different levels and the leagues. We've given them something to rally behind."
Be the first to know
Get local news delivered to your inbox!