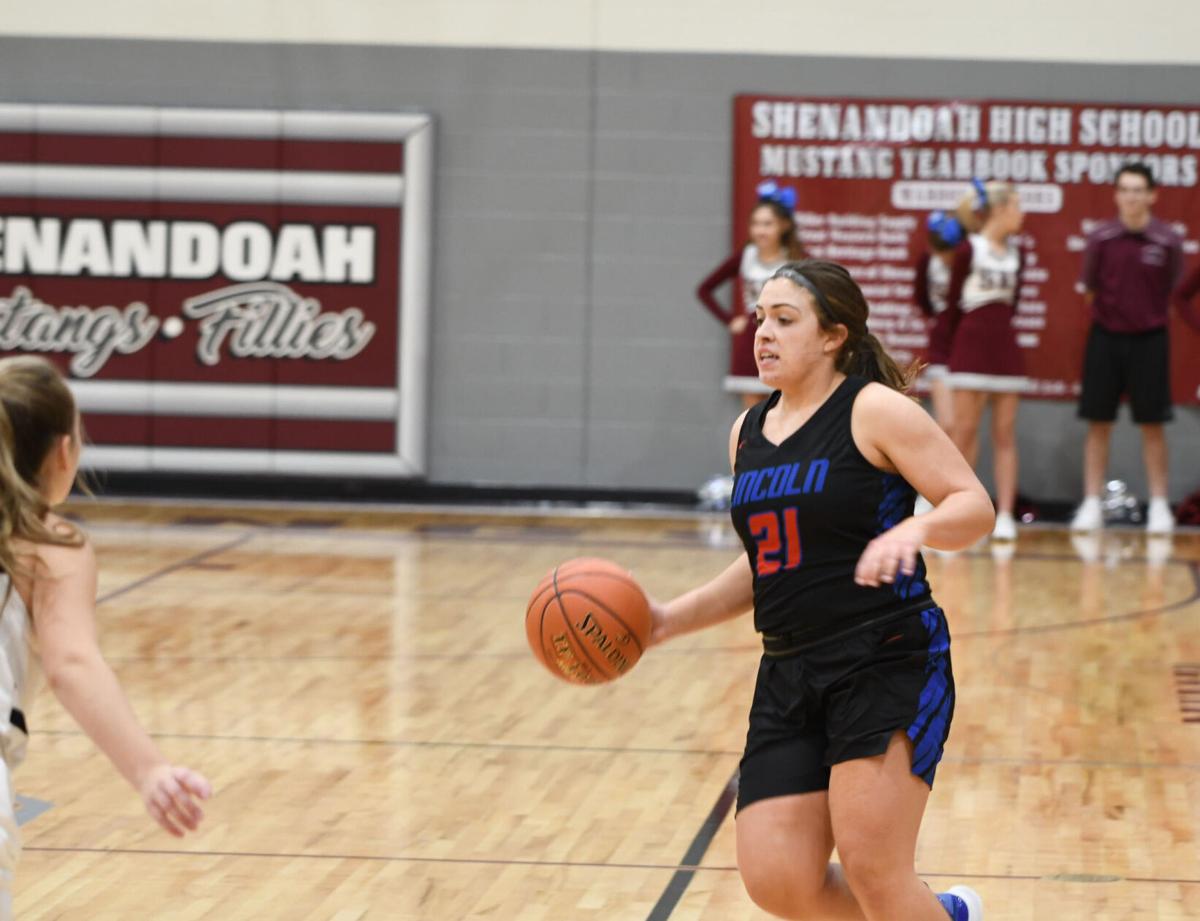 Abraham Lincoln 42, Shenandoah 29 -- The Lynx defeated the Fillies in Shenandoah to open their season 1-0.
"It's nice to go on the road and get the W," Lynx coach Chad Schaa said. "We have just three returning players so we are still learning how to play together."
Both offenses had some trouble scoring at times and A.L. also found themselves in a bit of early foul trouble. But the Lynx turned up the heat defensively to hold the Fillies to just 12 second-half points while picking it up on offense to separate themselves to earn their first win of the new season.
"Our overall effort was good tonight," Schaa said. "We played a lot of players because of foul trouble, but I thought the defense got stops when we really needed them."
Senior Baylie Girres led the Lynx and all scorers with 13 points, junior Jeena Carle added nine points for the Lynx.
The Lynx will play their next game on Tuesday when they host Class 4A No. 1 Glenwood at 7 p.m.
Abraham Lincoln (1-0) 9 9 11 12 -- 42
Shenandoah (0-1) 6 11 6 6 -- 29
Treynor 47, Thomas Jefferson 25 -- Class 2A No. 10 Treynor held the Yellow Jackets to just 10 points for the first half.
The Yellow Jacket defense held up stronger in the second half, holding the Cardinals to just eight points apiece in the third and fourth quarter, but never were able to get their offense rolling to catch up to the visiting Cardinals.
The Yellow Jackets will return to the court on Dec. 3 when they host Sioux City West at 5:30 p.m. to open Missouri River Conference play.
Treynor (1-0) 14 17 8 8 -- 47
Thomas Jefferson (0-1) 5 5 8 7 -- 25
Sergeant Bluff-Luton 60, Lewis Central 40 -- After a low-scoring second quarter where just 11 total points were scored, the Warriors exploded for 29 second quarter points to build a 20 point lead by halftime.
Sophomore Lucy Scott led the Titans with nine points.
The Titans will look to bounce back as they go on their first road trip of the season to Sioux City to face Heelan at 7 p.m.
Sergeant Bluff-Luton (1-0) 8 29 13 10 -- 60
Lewis Central (0-1) 3 14 15 8 -- 40
CAM 66, AHSTW 37 -- The Lady Vikes of AHSTW fell to 0-2 on the season after falling to a tough CAM Cougar team in Anita.
The Cougar offense came out clicking on all cylinders scoring 40 points in the first half to held a 40-21 lead at the half. The Cougars then held the young Lady Vikes to just two points in the fourth to seal the deal.