It's a new year for Falcon soccer, yet St. Albert finds itself in a similar position to last year.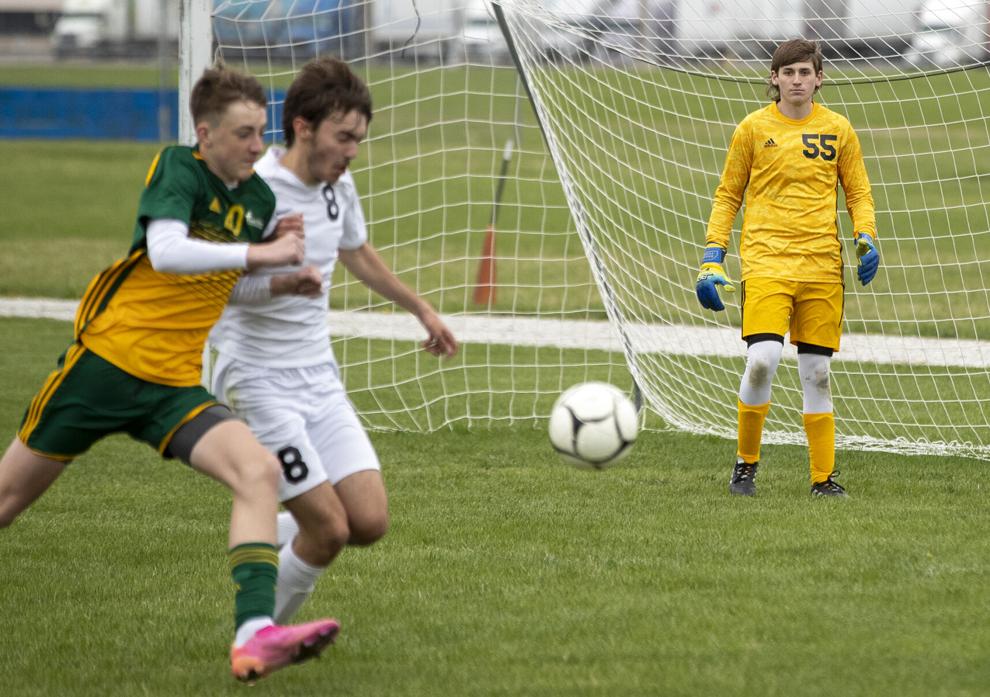 For the second consecutive year, St. Albert is losing its top scorer from the previous season — Gavin Tarbox, who netted 21 goals last season.
The silver lining for the Falcons is Tarbox was one of just three seniors, and the rest of the flock returns to the field this year. However, the Falcons are still entering the season as one of the younger teams in the city and they know there will be some challenges ahead, but also see a lot of potential for the future.
"For the second year in a row we lost our leading scorer from the previous season, so we need to see who will step up to fill that role," Falcons coach Todd Tarbox said. "However, I see a lot of players capable of stepping up this year. We also lost a four-year starter in goal, but I'm confident that between Garrett Tarbox and Dannie Holtz that we will be solid there again. The bottom line is, if we can just come together as a team, then there is huge potential for us to go far."
While the Falcons will need to have some underclassmen rise to the occasion and help lead this team, they do have some familiar faces back this year.
Gabriel Barajas was the team's second-leading scorer last season with six goals and five assists. No other returning player scored any more than two goals last season, but Tarbox and the Falcons expect those numbers to take a leap this year. Tarbox goes into detail about some of the returners he expects to make big impacts.
"We have a really talented freshman class this year and are expecting big contributions from them right away," Tarbox said. "Our defense will be anchored by a strong trio of seniors in David Helton, John Helton and Andrew Crawley. I'm also looking for a great showing from Gabriel Barajas and Aaron Kiley up top, and Jesus Barajas in the middle. I'm excited to see who else steps up this year as well."
The Falcons believe they have a good mixture of returning experience with young talent, which has the team thinking big for this season. They don't expect it to be easy, but as the season goes on and the team plays on, Tarbox believes this could be a team that, after playing through an always competitive and challenging Hawkeye 10 conference, could also make a name for themselves in the postseason.
"We have really high expectations for the team this year," Tarbox said. "I see us making some noise in the conference and in the city, despite being a small school. If all of that comes together, then I see us making a strong push for state again this year."
The Falcons open their season on April 11 when they travel to Glenwood for a 7 p.m. game against the Rams.