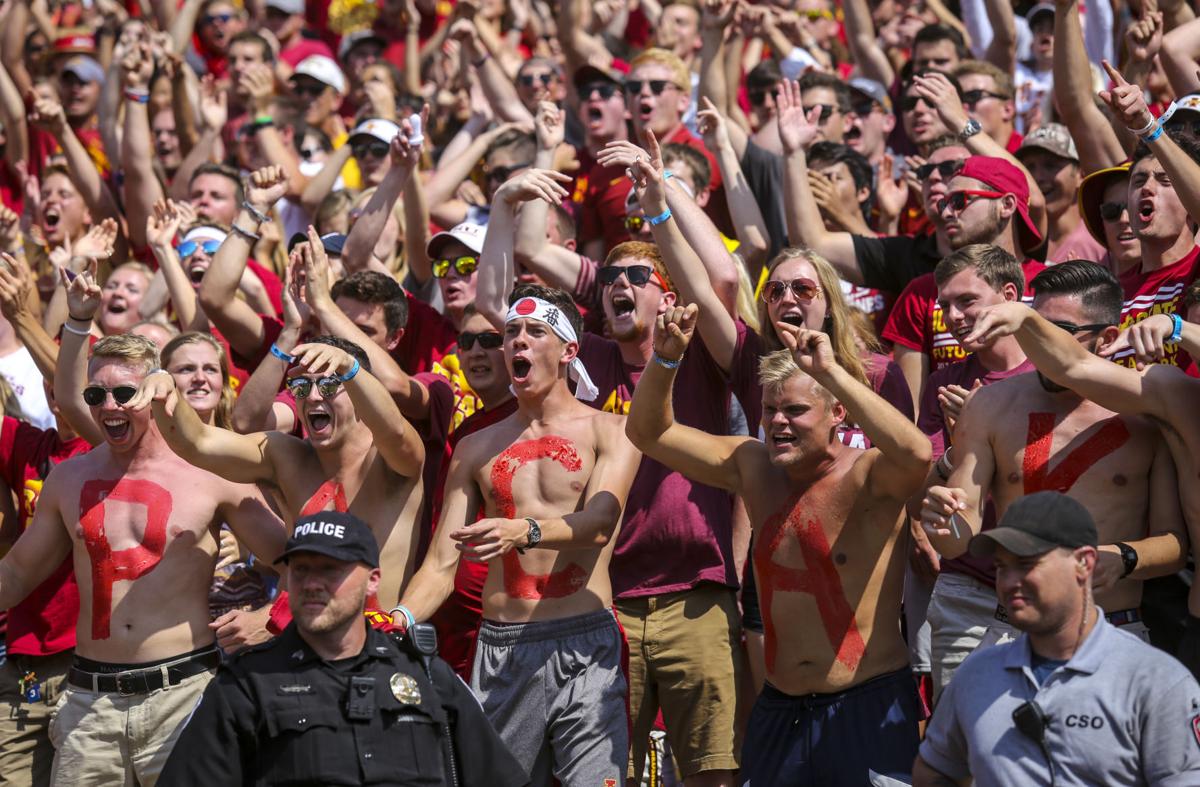 Athletic departments at Iowa and Iowa State weathered the pandemic budgetary storm better than expected and join Northern Iowa in anticipating a return to normal operations during the new fiscal year.
All three institutions will present their annual budgets to the Iowa Board of Regents during a July 28 meeting scheduled to be held at Cedar Falls.
Iowa's self-supporting athletics department ended the 2021 fiscal year on June 30 with a $44.67 million shortfall, below the anticipated shortfall of around $55-60 million projected by director of athletics Gary Barta last winter.
Iowa estimates that in the fiscal year that concluded on June 30, it had income of just over $59 million with operating expenses of $103.7 million.
Documents the Regents will receive indicate the Iowa athletics department continues to work to arrange $50 million in financing with the university to bridge the shortfall and provide additional back-up in the 2022 fiscal year, which it describes as a "transitional year."
The department's budget for the current fiscal year will be just over $117 million, which includes $13.4 million to cover the costs of scholarships and part of $22 million that the athletics department will pay to the university for a variety of services.
In its statement, Iowa officials indicate they expect a "gradual return to normalcy," during the upcoming year in a plan that anticipates a return to unrestricted capacity limits at sporting events and a return to full schedules for athletics teams.
Salary levels, reduced in the 2021 fiscal year, are budgeted to return to pre-pandemic levels.
Iowa also anticipates a return to higher levels of revenue from the Big Ten, budgeting for $55.3 million in the 2022 budget after having revenue from the conference reduced to $42.4 million in the past fiscal year.
Iowa State, which projected an operating deficit of $35 million in the last fiscal year, ended up with a deficit of $20 million.
ISU, which like Iowa also operates its athletics department on a self-sustaining basis, was able to internally fund the shortfall, meeting its operating obligations and funding debt service.
The university credits the Big 12 playing nearly full football and basketball schedules and consistent contributions from Cyclone Club donors with helping Iowa State's budgetary situation.
The $20 million deficit largely reflects attendance limitations at home events.
Iowa State is submitting an athletics budget of $98.6 million to Regents for the 2022 fiscal year, up from $87.7 million it spent in 2021 on revenue of $67.3 million.
ISU received $33.5 million from the Big 12 and NCAA in the past fiscal year and anticipates $40.4 million during the upcoming year.
Like Iowa, Iowa State pays a significant portion of its revenue to the university for the cost of scholarships and other services. At ISU, the projected cost for the 2022 fiscal year is $25 million.
With no substantial revenue from conference distributions, Northern Iowa athletics continues to receive funding from the university to support its athletic scholarship and operations costs.
That accounts for $4.6 million of the $14.5 million in the budget UNI officials will submit to Regents.
Unlike its peers, Northern Iowa athletics had no budget shortfall during the last fiscal year as it received $15.6 million in revenue against expenses of $12.5 million.
Salary reductions and team operating budget cuts implemented during the 2021 fiscal year because of the pandemic have also been reinstated to their pre-cut levels.