The NCAA's committee on infractions announced Tuesday that Creighton will face scholarship reductions, recruiting restrictions and two years' probation because of an ethical-conduct violation by former Bluejay assistant Preston Murphy.
The NCAA panel also ruled that CU will pay a $5,000 fine plus 1% of the men's basketball program's budget.
Murphy's breach of NCAA bylaws, a Level I infraction, was the first major NCAA rules violation in any sport for Creighton. The absence of an infractions history is rare, according to the NCAA, and influenced the committee's ruling on penalties.
The Jays avoided a postseason ban — one possible penalty for a Level I infraction.
But Murphy, who resigned in 2019, was given a two-year show-cause order, which places restrictions on an NCAA school if it were to hire him during that time.
Athletic director Bruce Rasmussen committed a Level II violation for failing to report the potential violation by Murphy.
Tuesday's announcement from the infractions committee marked the end of an investigation into Creighton's program that began in 2018. 
"The violations largely stem from individuals permitting personal relationships to cloud their judgment and influence their decision-making," the NCAA committee said in a news release. "Specifically, the assistant coach prioritized loyalty to his friend, the agent associate; and the athletics director looked past alarming conduct based on his trust in the assistant coach."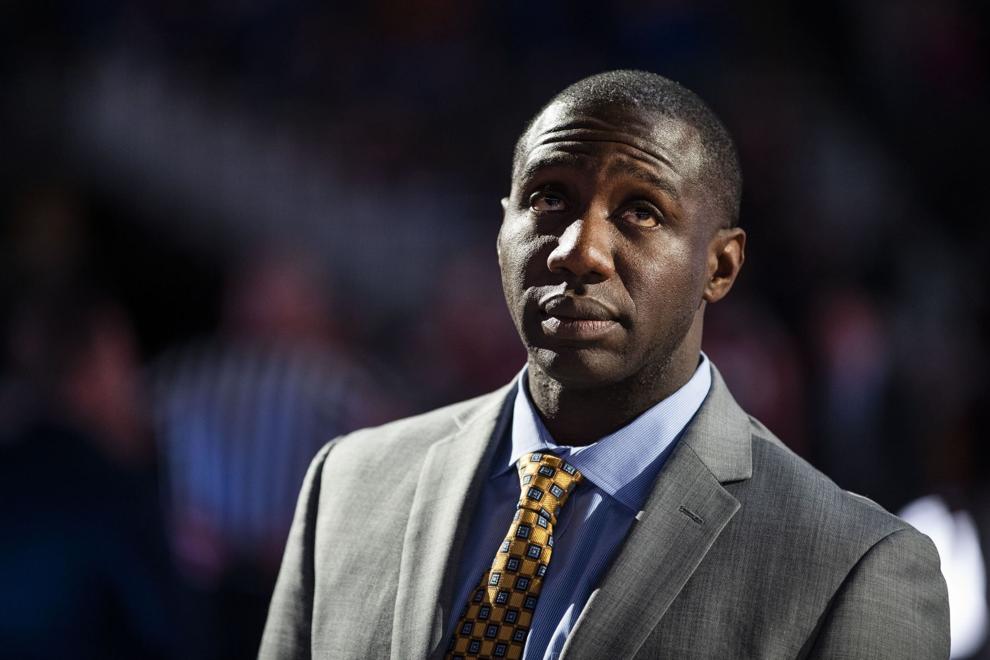 It was in 2017 when the FBI revealed it uncovered a major bribery scandal in college basketball.
There were no alleged NCAA rules violations made public with Creighton's program until the court hearings began 13 months later. But on Dec. 14, 2018, the NCAA enforcement staff sent an initial records request to CU, and in December 2019, CU received its notice of allegations from the NCAA.
Creighton officials have not commented publicly on the NCAA inquiry since a March 2019 federal indictment accused Murphy of taking $6,000 during a 2017 meeting with would-be agent Christian Dawkins.
Murphy was never charged with a crime. It was suggested in court that he did not keep the money. Murphy never publicly commented on the case.
Murphy, originally hired by Creighton in 2015, resigned in November 2019 after spending eight months on administrative leave.
The specific penalties levied on CU's program:
* Two years of probation.
* A $5,000 fine plus 1% of the men's basketball program budget.
* A reduction of men's basketball scholarships by one per year for the 2021-22 and 2022-23 academic years (self-imposed by the university).
* A reduction of men's basketball official visits by six during the 2021-22/2022-23 rolling two-year period (self-imposed by the university).
* A reduction in the number of men's basketball recruiting person days by 10% from the previous four-year average for the two-year probationary period (self-imposed by the university).
* The university will prohibit complimentary admission to home games for all prospects and coaches in November 2021 (self-imposed by the university).
* A two-year show-cause order for the former assistant coach. During that period, any NCAA member school employing him must restrict him from any athletically related duties unless it shows cause why the restrictions should not apply.
Tuesday's ruling was the fifth set of sanctions handed out by the infractions committee to programs linked to the fraud scandal.
The committee's June 5, 2020, decision to ban Oklahoma State from the 2021 NCAA tournament signaled that harsh penalties were on the way for implicated schools.
OSU immediately entered the appeal process. The Cowboys were able to participate in the 2021 postseason, but their case is still pending. A former assistant took bribes to influence the prospective pro players he coached.
A November ruling addressed Alabama's links to the fraud scheme. The Crimson Tide's basketball program was placed on probation for three years and fined $5,000. A former Alabama administrator received money from a financial adviser to set up meetings with a player's parent.
In February, South Carolina received a two-year probation, a $5,000 fine and a reduction in official visits. Southern California got a similar punishment in April. In both cases, the school had a former assistant who admitted he received thousands of dollars to influence players.
Arizona, North Carolina State, Kansas, TCU and Louisville have all reportedly received notices of allegations. The NCAA is also looking into Auburn and LSU. Some of those schools have already decided to use the NCAA's newly formed independent review process. Auburn and Arizona self-imposed a postseason ban for the 2021 NCAA tournament.
Creighton opted for the NCAA's adjudication route — a peer-review inquiry that concluded Tuesday when the infractions panel announced its ruling.