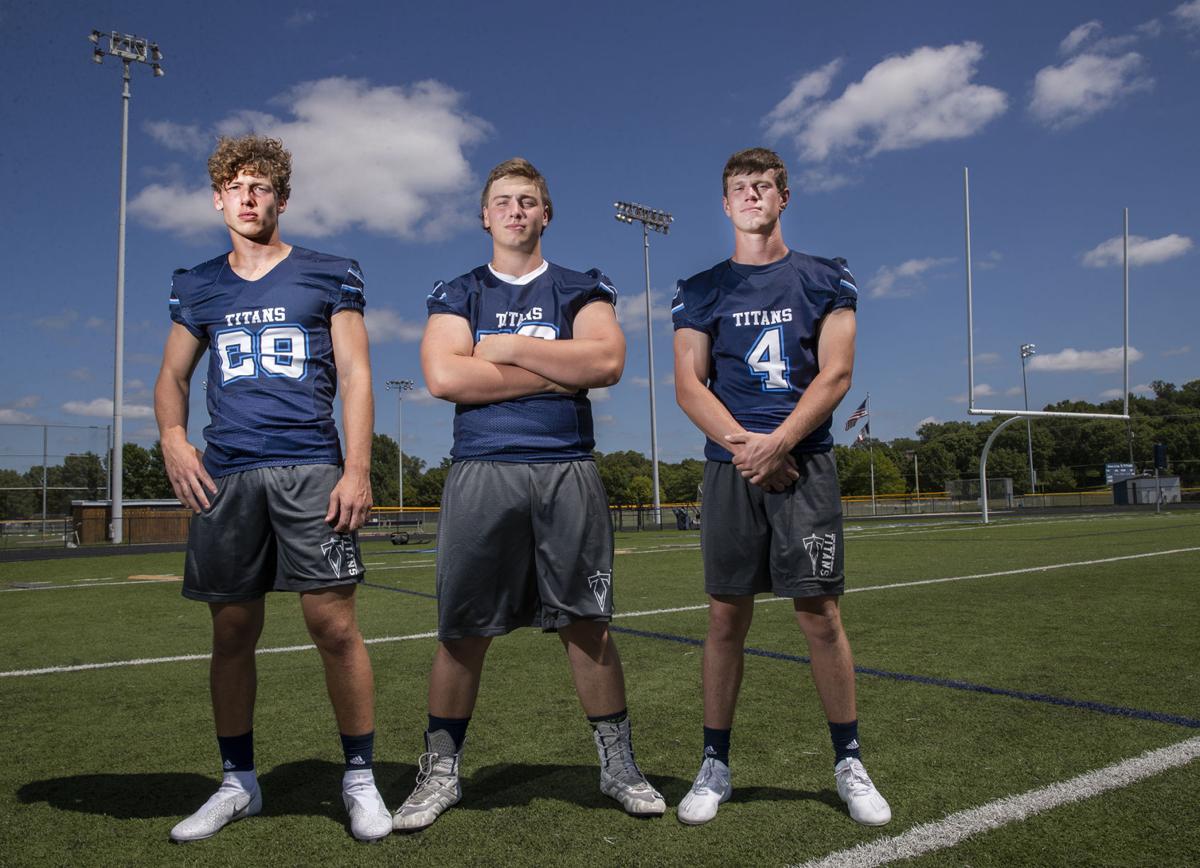 After reaching the Class 3-A semifinals and the UNI-Dome the past two seasons, Lewis Central is hungry for more and wants to make another visit to Cedar Falls.
While the Titans lose some key pieces, they also return some big-time talent. It's a new season with some new personnel, but the goal remains the same for head coach Justin Kammrad and the Titans.
"That's always the goal," he said. "We view each season as a blank slate. Yes, we return a lot of guys, but we also have a lot of guys with inexperience, so we know there are going to be growing pains along the way."
In the first game of the season, Lewis Central showed both. The Titans scored on their first two possessions of the game and went on to win 28-3, but Kammrad called parts of the game sloppy. That likely had much to do with teams not scrimmaging against another team in the preseason, but the talent certainly flashed.
Senior Jonah Pomrenke, who primarily played defensive back last season, took snaps under center in Week 1, taking over for Bret Kobes, who threw for 1,260 yards and 13 touchdowns last year as a senior. On the first drive of the game, Pomrenke connected with receiver Thomas Fidone on a 3rd-and-10 for a 41-yard touchdown. The 6-foot-5, 225-pound playmaker is a consensus four-star tight end who committed to Nebraska on Wednesday, choosing the Huskers over Iowa, Michigan and LSU, among others.
It's Fidone's combination of size and athleticism that helped him catch 39 balls for 576 yards and seven touchdowns last year and makes him such a tough matchup for opposing defenses, according to Kammrad.
"He's just extremely long at 6-foot-5 1/2 and 225 pounds, that's a big kid," Kammrad said. "He's being recruited as a tight end, but we play him as an outside receiver and a slot receiver, so we can find a matchup we really like. Most teams aren't going to have a 6-foot-5 defensive back to cover him, but then he also runs like a receiver. He runs in the low 4.6s (in the 40-yard dash), so we know he's going to attract a lot of attention wherever he goes on the field."
Defensively, one player to watch is 6-foot-3, 270-pound defensive lineman Hunter Deyo, who had 45.5 tackles (35 solo), 26.5 tackles for loss and 3.5 sacks last year as a sophomore.
However, Lewis Central loses five of its top six leading tacklers from last year's defense, which held teams to an average of just under 7 points per game until allowing 48 in the state semifinal loss to Western Dubuque. The Titans pitched a pair of shutouts in their previous two playoff games.
Be the first to know
Get local news delivered to your inbox!