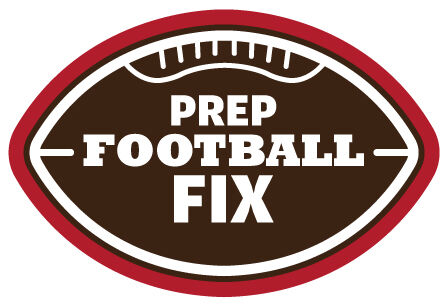 Des Moines EastRecords: Abraham Lincoln 3-4, Des Moines East 2-5
Last Week: Abraham Lincoln lost to Waukee 33-11, Des Moines East lost to Sioux City East 51-7
When: 7 p.m. at Wickersham Stadium
Rankings: Neither team is ranked
The Word: A three-game skid has likely put the Lynx out of playoff contention. Now the Lynx look to close the season on a high starting with a Scarlet team that has had a struggling offense for most of the season.
"We knew that the middle course of our season was going to be a difficult test for us," A.L. head coach John Wolfe said. "Unfortunately, we've also been a little banged up, we're hoping to get a couple of kids back this week. We've done some good things these past few weeks, but now we're excited to be back home and have a chance to break this skid at home."
The Scarlet defense has surrendered at least 21 points in all but one game. Wolfe and the Lynx are confident in their ability to move the ball against the Scarlet defense. While the postseason may be out of reach the Lynx still can finish the year with a winning record which is how this team plans to conclude this season.
"I'd be surprised if 5-4 would get us into the playoffs," Wolfe said. "We've also talked about finishing this season strong and finishing with a winning record is the new goal now. But that can only happen if we take care of business this week. Before you think about the second one you need to take care of the first game."
Dallas Center-GrimesRecords: Lewis Central 5-2, Dallas Center-Grimes 2-5
Last week: Lewis Central defeated Glenwood 42-19, Dallas Center-Grimes defeated Des Moines Hoover 63-6.
When: 7 p.m. at Titan Stadium
Rankings: Lewis Central is ranked No. 8 in Class 4A, Dallas Center-Grimes is not ranked
The Word: The Titans are returning home one more time for the regular season to take on a Mustang team that has won their last two games and is riding high. Therefore, Titans coach Justin Kammrad says it's imperative that his team sets the tempo early on senior night.
"This night is always a big honor to our seniors," Kammrad said. "For them, I think it's just another opportunity to play in front of our home fans and we know there's still a shot to get into the playoffs and maybe play at home so our guys have some extra incentive to make sure that happens, but first we have to take care of a Dallas Center-Grimes team that runs a lot of different."
Being the last home game of the regular season, the Titans want to put on a shoe to their hometown folks. That and they want to be primed and ready for what will likely be a crucial week nine battle at Winterset next week. The Titans want to prove that they aren't looking ahead and are ready to rumble come postseason time.
"We're still in the hunt for a district title and really so is DCG," Kammrad said. "DCG had a rough stretch to start their season, but we know past their record, this is still a good team and has played well lately, unfortunately, their record doesn't show it, but they're a good team with some great players.
We know we can't look past them and regardless of what the record says we know we have to execute because we know they're going to come in here ready to play on Friday. "
Records: St. Albert 1-6, AHSTW 3-4
Last week: St. Albert defeated Sidney 9-8, AHSTW lost to Class A No. 4 Logan-Magnolia 49-19
When: 7 p.m. at AHSTW High School
Rankings: Neither team is ranked
The Word: The Falcons scored nine unanswered points to earn their first win of the season on senior night at Al Leber Field. The Falcons will now play their final two games of the season on the road starting with a trip to Avoca to play AHSTW.
"They have a great quarterback and running back duo that can really move the ball for them," Falcons coach Jake Driver said. "They've really started to grow into their own and since knocking off Riverside those kids have really bought in and been putting up some strong numbers. They feel like they're still in the hunt for the postseason, but we just need to go in and do our jobs and hopefully get a W."
Before losing to the fourth rated Panthers the Vikings won their previous two games including a 47-12 whipping in week five, on then No. 4 Riverside. The defense will need to keep the Viking's balanced offense in check.
"Slowing that offense will be a tall task," Driver said. "We have to tackle and be assignment sharp and get more hats on the ball than they can block, which is difficult. Their ability to step back and throw the ball efficiently is what really makes them a difficult team to defend. As I said, we just need to be assignment sharp and do the little things right."
Thomas Jefferson vs Glenwood
Records: Thomas Jefferson 0-7, Glenwood 3-4
Last Week: Thomas Jefferson lost to Winterset 54-20, Glenwood lost to Lewis Central 42-19
When: 7 pm at Glenwood High School
Rankings: Neither team is ranked
The Word: The Yellow Jackets are on the road again to face a Glenwood team that has lost three of their last four games. However, all four of those losses were top 10 ranked opponents.
The Rams like to primarily get their offensive success on the ground but are more than capable of gaining yards through the air as well.
"This being my seventh year at TJ, I think this is the fifth time now where we're playing them," Yellow Jackets coach Brandt Anderson said. "We've had some really good battles over these years, they're always a strong team. It's good to play them they always execute and give us a good test."
While the Yellow Jackets have had trouble at times running the football, the Rams have allowed just shy of 500 combined yards rushing over these past two games. However, the Rams passing defense has also given up some plays which have the Jackets eager to go toe to toe with the Rams.
"We've made some tweaks and adjustments," Anderson said. "If we can build a run game here I think it can really open up the pass for us. Glenwood is a team that usually likes to pressure the quarterback so we're going to have to block their blitzes at the point of attack to move the ball. Our quarterback is going to have to make some plays out of the pocket and stress out their man coverage