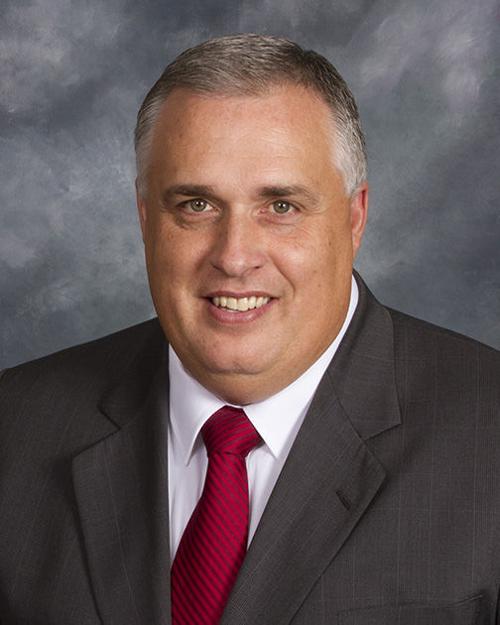 Larry Gray is the activities director and boys basketball coach at Heartland Christian.
What an end to a decade of state-sanctioned track at Heartland Christian. Ten years ago we began to field co-ed track teams at HCS, and continued to get stronger and more competitive each year. We even had two athletes qualify for state (Molly Cunard in the shot put and Gabe Claar in the 100). Our head coach Justin Steinmetz had acquired more assistants than we have ever had at HCS and had already been working out for three weeks before an abrupt and disappointing end to the season. We held out hope that we would be able to participate at some point in the season, but ultimately, just like everyone else, we had to succumb to COVID-19.
The toughest part of the cancelled spring season, of course, is that the athletes who anticipate competing are disappointed, and worst of all our seniors will never wear the HCS uniform again. Our athletes, especially our seniors, will have quite a story to tell for years to come. And my prayer is, that when life gets tough, unpredictable and unimaginable they will remember what they went through this year, and not only survive, but thrive!
Last year we signed a co-op with St. Albert in baseball and softball. Our hope is that with Nebraska looking to open up for summer sports, that Iowa will follow. We are holding out hope that our six boys and lone senior, Bella Dingus, will have some sort of summer season.
As far as moving forward, HCS, just like everyone else, is waiting for the "All Clear" from the governor so that our athletes can use the weight room and have open gyms for volleyball and basketball again. I feel that time is just around the corner. So, one decade of sports comes to an end with an unexpected disappointment, hopefully the next decade will be one to remember, not for what took place outside of what we can control, but for what takes place on the track, court, and field.