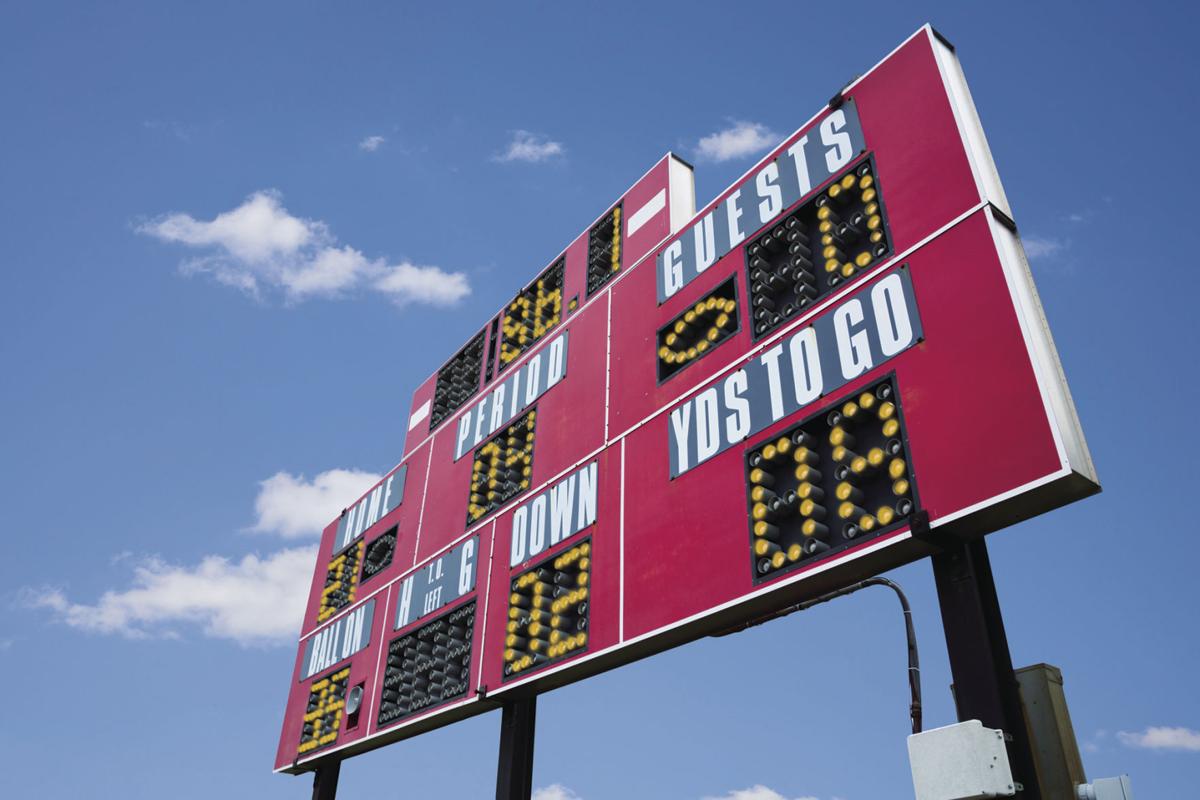 IWCC at Southeastern, 7 p.m.
IWCC at North Dakota State College of Science, 2 p.m.
Iowa Western at Garden City (DH), 2 & 4 p.m.
IWCC at NJCAA National Qualifier in Esterville, 10 a.m.
Iowa Western at Garden City (DH), 12 & 2 p.m.
Abraham Lincoln 55, Lewis Central 44
Sergeant Bluff-Luton 74, Thomas Jefferson 36
Glenwood 68, Denison-Schleswig 55
Atlantic 69, St. Albert 49
Treynor at Grand View Christian, 3 p.m.
Lewis Central 53, Abraham Lincoln 38
Sergeant Bluff-Luton 58, Thomas Jefferson 53
Glenwood 74, Denison-Schleswig 46
Class 2-A Regional tournament
Tri-Center at Missouri Valley, 5 p.m.
MVAOCOU at Underwood, 7 p.m.
Abraham Lincoln, Thomas Jefferson, Lewis Central, Des Moines Lincoln, Des Moines North-Hoover, Des Moines Roosevelt, Norwalk, Johnston.
Glenwood, Clarinda, Harlan, Red Oak, Shenandoah, Southwest Iowa, ADM, Creston, Greene County, Carroll Kuemper, Panorama, Winterset.
Tri-Center, Logan-Magnolia, MVAOCOU, MIssouri Valley, West Harrison, West Monona, Woodbine, Akron-Westfield, Alta-Aurelia, East Sac County, Hinton, Lawton-Bronson, South Central Calhoun, Westwood, Woodbury Central.
Underwood, Treynor, St. Albert, Riverside, AHSTW, East Mills, Clarinda Academy, ACGC, Audubon, Bedford-Lenox, Coon Rapids-Bayard, Griswold, Nodaway Valley, Southwest Valley, West Central Valley.
State swim meet in Iowa City, 12 p.m.
No. 1 Baylor vs. No. 14 West Virginia, 3 p.m.
No. 2 Gonzaga at Pepperdine, 9 p.m.
No. 3 Kansas vs. Oklahoma, 11 a.m.
No. 5 Louisville at Clemson, 3 p.m.
No. 6 Dayton at UMass, 11:30 a.m.
No. 7 Duke vs. Notre Dame, 3 p.m.
No. 8 Florida State vs. Syracuse, 11 a.m.
No. 9 Maryland at Michigan State, 5 p.m.
No. 10 Seton Hall at Providence, 7 p.m.
No. 11 Auburn at Missouri, 5 p.m.
No. 12 Kentucky vs. Mississippi, 1 p.m.
No. 13 Penn State vs. Northwestern, 11 a.m.
No. 16 Colorado at Oregon State, 9 p.m.
No. 19 Butler vs. Georgetown, 1:30 p.m.
No. 20 Houston at SMU, 5 p.m.
No. 22 Illinois at Rutgers, 3:30 p.m.
No. 23 Creighton vs. DePaul, 6:30 p.m.
No. 24 Texas Tech at Oklahoma State, 12 p.m.
No. 25 LSU at Alabama, 3 p.m.
Purdue at Ohio State, 11 a.m.
Wisconsin at Nebraska, 1:15 p.m.
Texas at Iowa State, 1 p.m.
Kansas State at TCU, 4 p.m.
Bradley at Southern Illinois, 1 p.m.
Valparaiso at Illinois State, 6 p.m.
Northern Iowa at Loyola Chicago, 7 p.m.
No. 4 San Diego State at Boise State, 3 p.m.
No. 15 Villanova at Temple, 12 p.m.
No. 17 Oregon vs. Utah, 8 p.m.
No. 21 Iowa at Minnesota, 12 p.m.
Indiana at Michigan, 12 p.m.
Evansville at Drake, 3 p.m.
Missouri State at Indiana State, 3 p.m.
No. 3 Oregon at No. 7 UCLA, late
No. 8 Stanford 97, Utah 64
No. 11 Oregon State at Southern Cal, late
No. 12 Arizona 64, Washington 53
No. 13 DePaul 89, Butler 60
No. 22 Arizona State 62, Washington State 59
Seton Hall 71, Providence 45
St. John's 77, Creighton 70
N.Y. Rangers 3, Columbus 1
Detroit at Boston, 12 p.m.
Nashville at St. Louis, 2 p.m.
Edmonton at Florida, 3 p.m.
Philadelphia at Tampa Bay, 3 p.m.
San Jose at Minnesota, 4 p.m.
Dallas at Montreal, 6 p.m.
Toronto at Ottawa, 6 p.m.
Los Angeles vs. Colorado at Falcon Stadium, 7 p.m.
Chicago at Calgary, 9 p.m.
Washington at Arizona, 9 p.m.
N.Y. Islanders at Vegas, 9:30 p.m.
Detroit at Pittsburgh, 11:30 a.m.
Boston at N.Y. Rangers, 2:30 p.m.
Edmonton at Carolina, 3 p.m.
Anaheim at Vancouver, 4 p.m.
Columbus at New Jersey, 5 p.m.
St. Louis at Nashville, 5 p.m.
Toronto at Buffalo, 6 p.m.
Chicago at Winnipeg, 7:30 p.m.
2020 Rising Stars Challenge
Team USA vs Team World, 8 p.m., Chicago
Team Giannis vs Team LeBron, 8 p.m., Chicago
NORTHEASTERN 4 Charleston
RHODE ISLAND 18.5 St. Joseph's
E MICHIGAN 5.5 W Michigan
Texas Tech 4.5 OKLAHOMA ST
ARKANSAS 2.5 Mississippi St
MIAMI-FLORIDA 2 Wake Forest
GEORGIA ST 8.5 Coastal Caro
LOUISIANA TECH 11.5 Fla Atlantic
Florida Int'l 2 SOUTHERN MISS
UT-ARLINGTON 3 Ark-L Rock
MIAMI-OHIO PK No Illinois
GA SOUTHERN 5 Appalachian St
WILLIAM & MARY 3 Delaware
AIR FORCE 7.5 San Jose St
RICHMOND 2.5 Virginia Comm
GEORGE MASON 6.5 George Wash
AUSTIN PEAY 12.5 E Kentucky
SANTA CLARA 8 Loyola-M'mount
SE MISSOURI ST 2.5 SIU-Edw'ville
E Illinois 2.5 TENN-MARTIN
NEW MEXICO ST 13 Utah Valley
VIRGINIA TECH 3.5 Pittsburgh
Southern Utah 2 NO ARIZONA
BELMONT 14.5 Jack'ville St
ILLINOIS ST PK Valparaiso
WISCONSIN-MILW 2.5 Wisc-Green Bay
Cal-Riverside 1.5 LONG BEACH ST
CAL-DAVIS 3.5 CS-Northridge
LOYOLA-CHICAGO PK Northern Iowa
GRAND CANYON 21.5 Chicago St
TENNESSEE ST 10.5 Tennessee Tech
CS-FULLERTON 7 Cal-Poly SLO
PORTLAND ST 1 E Washington
No Colorado 2.5 SACRAMENTO ST
HOUSTON ASTROS — Named Chris Speier quality control coach.
ATLANTA BRAVES — Signed 1B Yonder Alonso to a minor league contract.
NFL — Suspended Baltimore OL James Hurst for the first four games of the 2020 regular season for violating the NFL policy on performance-enhancing substances.
BALTIMORE RAVENS — Terminated the contract of S Tony Jefferson.
WASHINGTON REDSKINS — Released DB Kenny Ladler, CB Josh Norman, DE Chris Odom and WR Paul Richardson Jr.
BUFFALO SABRES — Placed D Zach Bogosian on waivers.
MINNESOTA WILD — Fired coach Bruce Boudreau. Named Dean Evason interim coach.
NEW YORK RANGERS — Recalled D Joey Keane from Hartford (AHL).
LOS ANGELES FC — Signed F Bradley Wright-Phillips.
MINNESOTA UNITED — Signed D José Aja.
SPORTING KANSAS CITY — Acquired D Winston Reid on loan from West Ham (EPL).
VANCOUVER WHITECAPS — Signed M Damiano Pecile.
National Women's Soccer League
ORLANDO PRIDE — Signed G Erin McLeod.
RUTGERS — Announced women's freshman basketball G Noga Peleg Pelc has left the team due to personal reasons.
UW-OSHKOSH — Announced women's golf coach Liza Ruetten will retire at the end of the season.
Get in the game with our Prep Sports Newsletter
Sent weekly directly to your inbox!