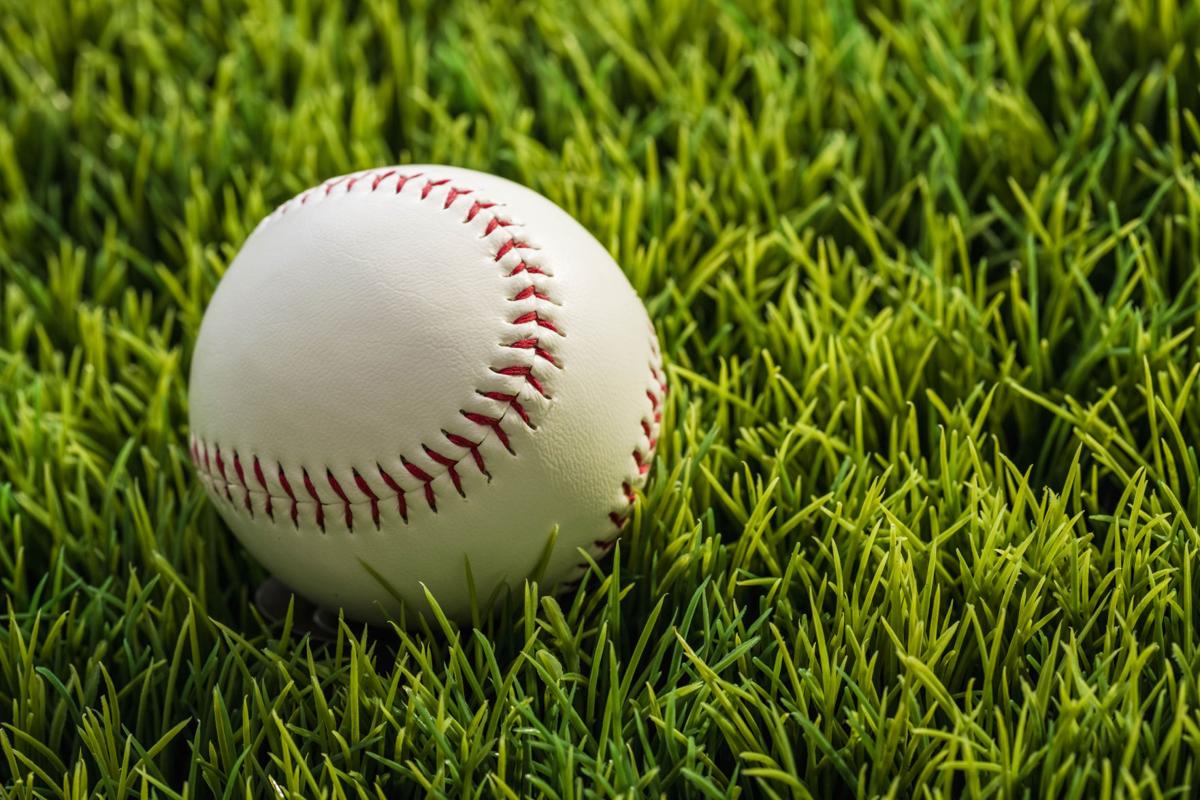 With their first Hawkeye 10 Conference title already clinched, St. Albert checked off yet another box on Friday night.
The Falcons concluded their regular season and secured a city championship with a 5-1 victory over Thomas Jefferson on Friday.
Earlier in the season, St. Albert defeated Lewis Central 4-1 on June 16 and Abraham Lincoln 11-2 on July 1.
"It's awesome. Since I've been here the last four years we've been battling back and forth and usually split with T.J. and A.L., and L.C. has always gotten us twice," St. Albert head coach Duncan Patterson said. "This year, we kind of got after it a little bit."
Cy Patterson cranked his fourth homer of the season, tying him for the team lead with Lance Wright, and Dan McGrath doubled, while Braden Scott picked up the win on the mound for the Falcons.
T.J. is back in action on Monday at Glenwood at 7:30 p.m., while St. Albert makes the quick turnaround and begins postseason play tonight at 7 p.m. when they host Essex in a Class 1A – Substate 7 first-round matchup.
"We talked about (the regular season) now being over and the real beginning is (today)," Patterson said. "We're going to take it one pitch at a time and one game at a time."
TJ (7-13) 000 000 1—1 4 0
SA (17-1) 002 102 X—5 7 1
W: Braden Scott L: Robert Wood
2B: Dan McGrath. HR: Cy Patterson.
Zane Olsen's bases-loaded walk gave Abraham Lincoln a 2-1 triumph in eight innings over Glenwood Friday in a nonconference clash.
The Rams plated a run in the first inning on a Chad Fisher sacrifice fly to take a 1-0 lead.
But the game was a pitcher's duel from there. Kaden Baxter and Ben Fichter shut out the Rams over the final seven innings.
A.L. evened the score on Johnny Podraza's sac fly in the fourth inning.
It stayed that way until the eighth. The Rams stranded a runner on second base in the top half of the inning before A.L. loaded the bases with no outs in the bottom half of the frame before Olsen's walk ended it.
Glenwood (4-8) 100 000 00 – 1
Abraham Lincoln (5-12) 000 100 01 – 2
CRESTON – Easton Dermody entered Friday's game against Creston third in Class 4-A in strikeouts with 39.
He added to that total in a big way.
Dermody fanned 13 batters, throwing a complete game, as Lewis Central rolled to a 14-2 victory in five innings.
Bryson Sharon led L.C. at the plate with three RBIs, and Jordan Wardlow, Jonah Pomrenke, Colbey Roth and Nolan Miller each added two.
The Titans will wrap up the regular season Tuesday, playing host to Sergeant Bluff-Luton.
Lewis Central (12-3) 411 09 – 14 12 1
Creston (3-9) 001 01 – 2 6 3
W: Easton Dermody. L: Evan Bruce
2B: LC, Jonah Pomrenke, Bryson Sharon, Nolan Miller, Aron Harrington. HR: LC, Jordan Wardlow.
Harlan 1, Denison-Schleswig 0
DENISON — Connor Bruck threw a complete game one-hitter with 11 strikeouts to push Harlan to a 1-0 victory over Denison-Schleswig Friday.
Bruck also scored what turned out to be the winning run in the top half of the first inning.
Harlan (11-3) 100 000 0 — 1 6 2
Denison-Schleswig (8-8) 000 000 0 — 0 1 0
W: Connor Bruck. L: Evan Turin.
2B: H, Bruck. DS, Braiden Heiden.
Get in the game with our Prep Sports Newsletter
Sent weekly directly to your inbox!