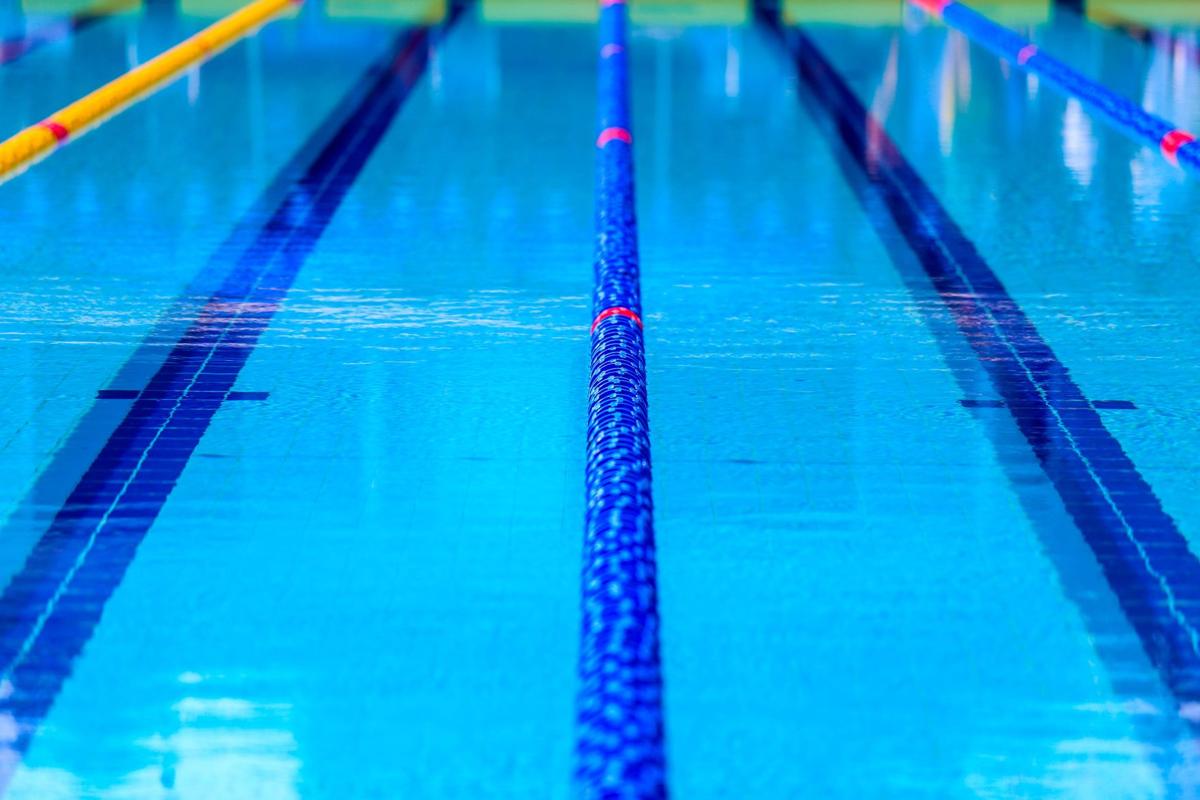 The Council Bluffs girls swim team recorded its first dual victory of the season Thursday, winning six of 11 events against Des Moines Hoover to claim an 86-67 victory.
"Tonight went incredibly well for us," C.B. swim coach Logan Maxwell said. "Aurora Miller definitely was a standout tonight; she was clutch. Merideth Struebing competed very well tonight."
Miller won the 50 and 100-meter freestyle, as well as anchoring the winning 200-meter freestyle squad. Struebing finished second in the 400-meter freestyle, third in the 200-meter individual medley and swam the second leg of the first-place 400-meter freestyle relay team.
"Loaded up," Maxwell said, with freshmen swimmers and a small roster. The first-year coach is very happy with his teams' growth and time in the pool. "This is one huge step forward in the progress we are trying to make in the program."
400 meter freestyle relay: 1, Aubrey Smith, Merideth Struebing, Kaylee Rothmeyer, Claire Crilly, 5:10.79
100 meter breastroke: 2, Jocelyn Miller, 1:29.21; 3, Taylor Hamilton, 1:48.48; 4, Marissa Mackey, 2:03.80
100 meter backstroke: 1, Claire Crilly, 1:31.99
200 meter freestyle Relay: 1, Jocelyn Miller, Aubrey Smith, Kaylee Rothmeyer, Aurora Miller, 2:08.88
400 meter freestyle: 2, Merideth Struebing, 5:38.43
100 meter freestyle: 1, Aurora Miller, 1:11.04; 2, Kaylee Rothmeyer, 1:18.82; 4, Taylor Hamilton, 1:23.16
100 meter butterfly: 2, Claire Crilly, 1:33.78; 4, Aisha Figueroa, 1:45.80
50 meter freestyle: 1, Aurora Miller, 30.00; 4, Kaylee Rothmeyer, 33.27; 5, Brooke Wilson, 35.93
200 meter individual medley: 2, Jocelyn Miller, 2:53.18; 3, Merideth Struebing, 3:04.46
200 meter freestyle: 1, Aubrey Smith, 2:48.69; 3, Brooke Wilson, 3:01.85
L.C. finishes 4th at Southeast Polk
PLEASANT HILL -- Lewis Central swimmers finished fourth in an eight-team all-relay meet.
"It was interesting," LC coach Bruce Schomburg said. "It was fun for the girls. I think we swam well overall."
The meet doubled each normal event. For example, a 200-meter Freestyle event turned into a 2x200-meter Freestyle relay.
Lewis Central collected two second-place finishes and three third-place finishes. Aubrey Boch swam on both of the second-place winning squad, the 2x200-meter freestyle relay and 2x100-meter freestyle relay.
Kylee Brown joined Boch on the 2x200-meter freestyle relay while Waren Graeve swam on the 2x100-meter Freestyle.
Ankeny 192, Newton 120, Des Moines Roosevelt 108, Lewis Central 100, Atlantic 88, Southeast Polk 80, Indianola 68, Des Moines East 52
LC swim results: 2x100-meter Freestyle relay, 2, Aubrey Boch, Waren Graeve, 1:54.06; 2x200-meter Freestyle relay, 2, Kylee Brown, Aubrey Boch, 4:10.38; 2x100-meter Butterfly, 3, Elaine Morgan, Kylie Collins, 2:16.02; 2x100-meter Backstroke, 3, Isabella Milone, Kylie Collins, 2:10.62; 2x100-meter Breastroke, 3, Kylee Brown, Waren Graeve, 2:37.86
Lewis Central 3, Denison-Schleswig 0
Lewis Central improved to 23-4 on the season with a 25-7, 25-9, 25-10 sweep over Denison-Schleswig Thursday.
"I thought we played well," Lewis Central coach Mike Bond said. "We had kind of a letdown after the big win on Tuesday, but as a team overall, we played well. We played well defensively and made good decisions passing the ball."
Senior Megan Witte led the offense with 15 kills. Witte also added one ace and four blocks. Delaney Esterling had 11 kills on the night to go along with five aces.
Natalie Driver led the Titans with 20 assists. Rachel Cushing had 14 digs on the night and Presley Rodenburg chipped in with six kills, two aces and two blocks.
Lewis Central, (22-4, 6-1) 25 25 25
Denison Schleswig, (13-16, 4-5) 7 9 10
LC stat leaders (kills-aces-blocks): Megan Witte (15-1-4), Delaney Esterling (11-5-0), Presley Rodenburg (6-2-2), Karly Brown (5-0-0), Natalie Driver (2-1-0, 20 assists)
Red Oak 3, St. Albert 1,
Class 3-A No. 8 Red Oak defeated Class 1-A No. 2 St. Albert in four sets, 25-23, 25-19, 22-25 and 25-18. St. Albert fell to 19-9 overall and 5-3 in conference play. Red Oak improved to 24-5 (7-1).
"I thought we played a great match tonight between two evenly matched teams," St. Albert coach Angie Lantz said. "It's the best match we've played all season against a quality opponent across the net."
St. Albert Junior Allie Petry led the offense with 21 kills. Jordyn Blaha had 11 kills on the night while Sophomore Lauren Williams added nine kills and five blocks. Olivia Barnes had a big night with 36 assists and 13 digs.
Senior Veronica Svajgl had four kills and six blocks for St. Albert. Maddie Estell led the defense with 18 digs while Shelby Hatcher added 10 digs.
"Overall on the night, we did a real nice job," Lantz said.
Up next for St. Albert is a trip to Denison-Schleswig on Tuesday, Oct. 15th.
Red Oak, (24-5, 7-1) 25 25 22 25
St. Albert, (19-9, 5-3) 23 19 25 18
St. Albert stat leaders (kills-aces-blocks): Allie Petry (21-1-3), Jordyn Blaha (11-0-0), Lauren Williams (9-0-5), Veronica Svajgl (4-0-6), Maddie Estell (36 assists)
Heartland Christian makes school history
OMAHA — Heartland Christian made history Thursday, setting a school record with their seventh win of the season as they defeated Park View Christian 25-17 and 25-20.
H.C. joined the Iowa Girls High School Athletic Union eight years ago.
"That was big for the girls and for the school to get that, especially with still having games left in the regular season," Heartland Christian coach Heather Heffernan said.
"I think they've responded well to adversity, just having so many lineup changes and injuries and they were still able to go out and win some close games. That's been nice. We've had girls coming back and working in the summer."
Shelana Cochran led the offense with nine kills. Bella Dingus had 32 assists on the day, and Adelyn Selander added seven digs.
HC leaders: Kills: Shelana Cochran 9. Digs: Savannah Horan 6. Assists: Bella Dingus 11.
Heartland Christian (7-10) 25 25
Park View Christian 17 20
HC leaders: Kills: Cochran 9. Digs: Adelyn Selander 7. Assists: Dingus 21.
Logan-Magnolia 3, Audubon 0
AUDUBON — Class 2-A No. 15 Logan-Magnolia earned in 17th win of the season Thursday with a sweep of Western Iowa Conference foe Audubon.
Olivia Diggins and Kylie Morrison each finished the match with nine kills, and Jaice Johnsen added eight. Emme Thompson paced the Panthers with 19 set assists.
"This is always a hard game for me since my little sister is the head coach," Logan-Magnolia coach Faith Bruck said. "The girls started a little scary in set one, 0-6, but we turned it around and never looked back. Every play they just dominated."
Logan-Magnolia (17-6, 6-2) 25 25 25
Audubon (5-18, 0-8) 15 10 10