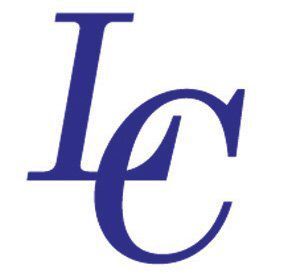 The Lewis Central boys and girls track teams both finished fifth at the Gary DouBrava Invitational in Urbandale on Tuesday.
The girls finished with 78 points as Urbandale took the meet with 126 points. And the boys scored 58 points, behind winner Waukee, which finished with 175.
"It was like any first meet of the year for the most part," Titan boys head coach Matt Argotsinger said. "We have to clean some things up. And we have to figure out a little more of who can do what, just because we haven't seen some of these guys in two years."
Nathan Sell led L.C. with 12 points, while Hunter Deyo scored 10.
Ten of Sell's points came in a win of the 800-meter. His time was 2:03.87. Deyo won the shot put with a throw of 52 feet.
"I kind of expected that," Argotsinger said of his standout thrower, who's also drawing Division I football offers.
Argotsinger praised Sell and teammate Ethen Fishell for their work. Fishell was third in the 400-meter dash with a time of 53.92.
Argotsinger also mentioned Ethan Eichhorn's long distance efforts. Eichhorn was second in the 3200 with a time of 10:23.41 and sixth in the 1600 with a time of 4:50.19.
"He's only going to get better as the season goes on," Argotsinger said.
The Titans coach was also pleased with his team's relay efforts, including the running of Tyler Hinsley and Jonah Pomrenke.
L.C. was second in the 800 sprint medley relay with a time of 1:39.14, while the 3200 relay team was third with a time of 8:48.93. The 440 shuttle hurdle relay team was fourth with a time of 1:13.53.
L.C.'s 400 relay team was competing well before another runner clipped Titan Wyatt Hatcher, causing both to fall.
"They were running really well. I think we would've had a good time there," Argotsinger said. "But that happens."
On the girls side, Maddie Bergman and Madeline Fidone both scored 11.5 points for the Titans.
Head coach Ron Frascht praised his team for its competitiveness in battling larger schools in its first varsity meet of the year.
"The things I learned about the team were that we have a really good, healthy competitive squad. They're just competitive. They really held people off and when they were challenged they responded. It was fun to watch," he said. "We have a supportive team. These girls care about each other. They support everybody in their events."
Kierra Schmieding won the shot put with a throw of 36-4, followed directly by teammate Elise Thramer's throw of 35-04. Thramer was fifth in the discus with a throw of 99-4.5, while Schmieding was seventh at 96-09.
"Our throwers really bumped up. They threw really well. Especially in the shot, they're right there where you want to be for state. In disc they're edging up," Frascht said, noting a minimum range of 35-37 feet to get to state in the shot put and 109-110 to qualify in the discus. "They're really in that neighborhood early on. It's nice."
Titan Atziri Medina was third in the high jump with a leap of 5 feet. Frascht said that was her first jump of 5 feet in her career.
"If you can jump 5, you can go to state," he said. "If she's hitting that consistently she has a great shot at state. So that was really cool."
Fidone was second in the 200-meter dash with a time of 28.48 seconds, while Bergman was fifth in the 100 with a time of 13.60 seconds. Katie O'Doniel was sixth in the 1500 with a time of 6:07.34 and sister Karyssa O'Doniel was sixth in the 400 hurdles with a time of 1:21.93.
Bergman was third in the long jump with a leap of 15-1.5.
In the relays, L.C. won the 1600 distance medley relay with a time of 4:44, was second in the 800 with a time of 1:50.40 and third in the 400 with a time of 52.74.
The Titan girls are back at it at 4:30 p.m. today at the Koos Invitational Girls Relays in Harlan. The L.C. boys compete next at 4:30 p.m. on Friday at the Clarinda Invite.