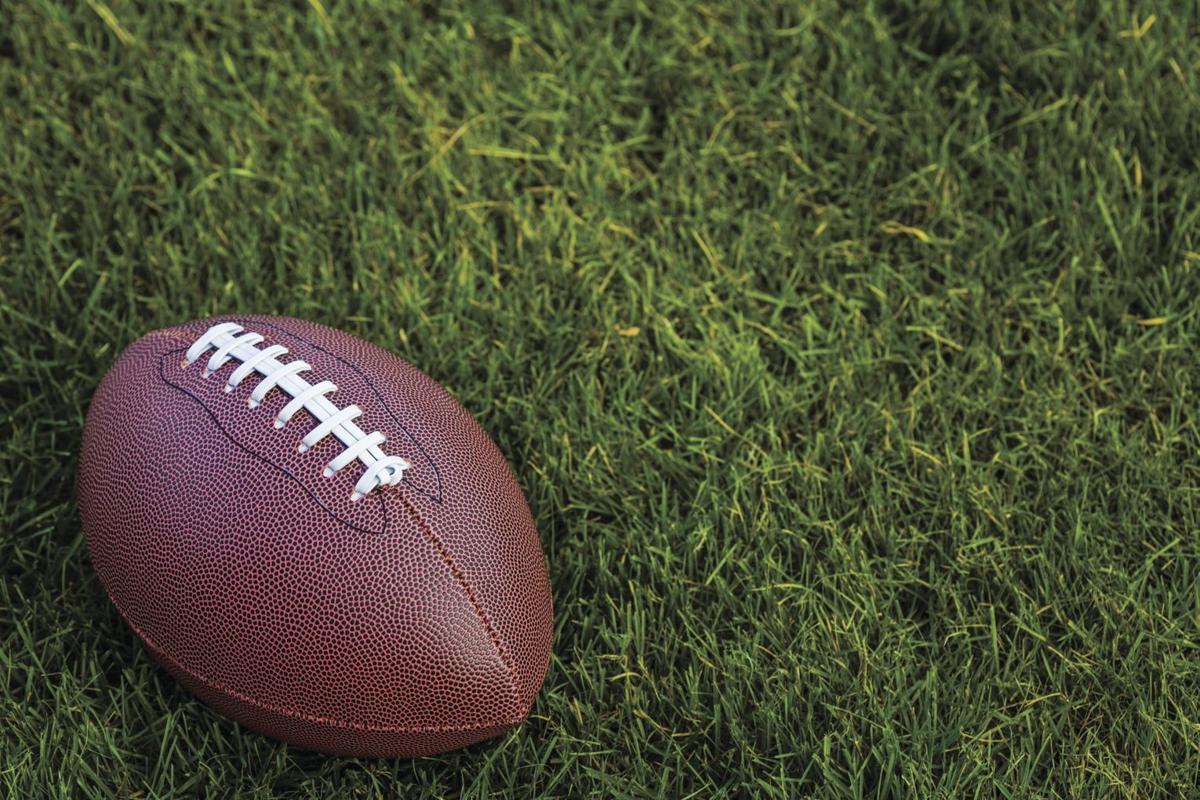 SIOUX CITY – Points were aplenty in the first half Thursday as Sioux City East earned a 55-26 homecoming victory over Thomas Jefferson on Thursday.
T.J. led 13-7 after the first quarter, but the Knights exploded for 35 points in the second quarter and never looked back.
All of T.J.'s 196 yards came on the ground, while SCE gained 546 total yards, 299 rushing and 247 through the air.
Things started well for T.J. as the Knights fumbled the opening kickoff, scooped up by the Yellow Jackets. Four plays later Bovee took it into the end zone from five yards out and a 6-0 lead.
On the ensuing drive, SCE answered quickly with a 44-yard touchdown pass from Luke Longval to Terrick Thompson.
On their next drive, T.J. converted a 4th-and-short at midfield thanks to an encroachment penalty on the Knights. Moments later a 30-yard run from Bovee set up a 1st-and-goal. On the next play, T.J. retook the lead on a 9-yard run up the middle by Reese Schlotfeld, giving T.J. a 13-7 advantage late in the first quarter.
On the first play in the second quarter, SCE retook lead on a 25-yard TD reception by Ethan Sneider from Longval.
T.J. answered yet again, this time after a Schlotfeld fumble, which was recovered by Bovee who ran it in for a score for a 19-14 lead.
The torrid scoring pace continued moments later when SCE's Davares Whitaker sprinted 56 yards to the house on an end-around play, for a 21-19 Knights lead after the PAT.
This time, T.J. didn't have a rebuttal and SCE got a rushing touchdown and two more Longval TD tosses on their way to a 42-19 lead.
Lane Toman had T.J.'s final score, a 2-yard rushing touchdown in the fourth quarter. The 26 Yellow Jacket points is by far their most of the season after entering Thursday's game with 14 combined points through the first three games.
Next up for T.J. is a rivalry showdown with Abraham Lincoln on Friday at Wickersham Stadium.
Thomas Jefferson (0-4) 13 6 0 7—26
Sioux City East (4-1) 7 35 7 6—55
TJ: Devon Bovee 5 run (Two-point try no good)
SCE: Terrick Thompson 44 from Luke Longval (PAT good)
TJ: Reese Schlotfeld 9 run (Carter Harold PAT good)
SCE: Ethan Sneider 25 from Longval (Schroeder PAT good)
TJ: Bovee fumble recovery (PAT no good)
SCE: Davares Whitaker 56 run (Schroeder PAT good)
SCE: Thompson 65 from Longval (Scroeder PAT good)
SCE: Kyler Peterson 17 run (Schroeder PAT good)
SCE: Kelynn Jacobsen 29 from Longval (Schroeder PAT good)
SCE: DaVante Simmons 2 run (Schroeder PAT good)
SCE: Tyson Helseth-Bryan 1 run (PAT no good)
TJ: Lane Toman 2 run (Carter Harold PAT good)
ATLANTIC – St. Albert enjoyed a thrilling comeback victory Thursday, and one of the Saintes' standout players reached a career milestone.
Down 0-2, the Saintes battled back to earn a 24-26, 23-25, 25-14, 25-18, 15-13 triumph over Atlantic. Senior Allie Petry also registered her 1,000th career kill in the match.
St. Albert will be back in action Tuesday at Abraham Lincoln.
St. Albert (6-10) 24 23 25 25 15
Atlantic (8-14) 26 25 14 18 13
SHENADOAH – Lewis Central hit the road Thursday and earned an impressive 25-9, 25-15, 25-20 Hawkeye Ten Conference victory over Atlantic.
"The Hawkeye Ten is always good, and I'll take any conference win, especially on the road," L.C. coach Mike Bond said. "I thought our kids played really good, focused volleyball. We were in charge and made very few errors.
"The overall improvement I saw tonight will benefit them in the next few days of matches that we have."
The Titans have a busy stretch ahead, competing in Saturday's Sioux City North tournament before playing at Thomas Jefferson Monday and Atlantic and Creston in a triangular Tuesday.
Lewis Central (6-3) 25 25 25
Shenandoah (3-13) 9 15 20
CARROLL – Three weeks ago, Lewis Central earned a dual victory over Carroll in the Titans' home pool.
Thursday night, the two teams met again, only this time Carroll prevailed with a 93-77 victory.
L.C. prevailed in three events on the night. Abby Hoss won in the 500 freestyle (5 minutes, 49.05 seconds). Sydnie Collins was victorious in the 100 backstroke (1:03.91), and the combination of Collins, Hannah Steinmetz, Waren Graeve and Kylee Brown won the 400 freestyle relay (3:54.31).
"We had a good meet," L.C. coach Bruce Schomburg said. "Our times are coming down. We swam well. When we beat them at home, we only won three events. We just beat them with more seconds and thirds to outscore them a little bit.
"We were missing some girls tonight, and they said the first time they swam against us they were missing some girls. It kind of evened out, but it was a good meet overall. I was happy with where we're at right now with the times of the girls. I was happy."
200 medley relay: 2, Sydnie Collins, Kylee Brown, Elaine Morgan, Waren Graeve, 1:59.51.
200 freestyle: 2, Brown 2:03.63.
200 individual medley: 2, Mia Hansen 2:29.42
50 freestyle: 2, Graeve 25.16.
100 butterfly: 2, Collins 1:04.85.
100 freestyle: 2, Graeve 56.40.
500 freestyle: 1, Abby Hoss 5:49.05.
200 freestyle relay: 2, Hannah Steinmetz, Katie Ramos, Hoss, Hansen 1:54.76.
100 backstroke: 1, Collins 1:03.91.
100 breaststroke: 2, Brown 1:10.93.
400 freestyle relay: 1, Collins, Steinmetz, Graeve, Brown 3:54.31.
Be the first to know
Get local news delivered to your inbox!