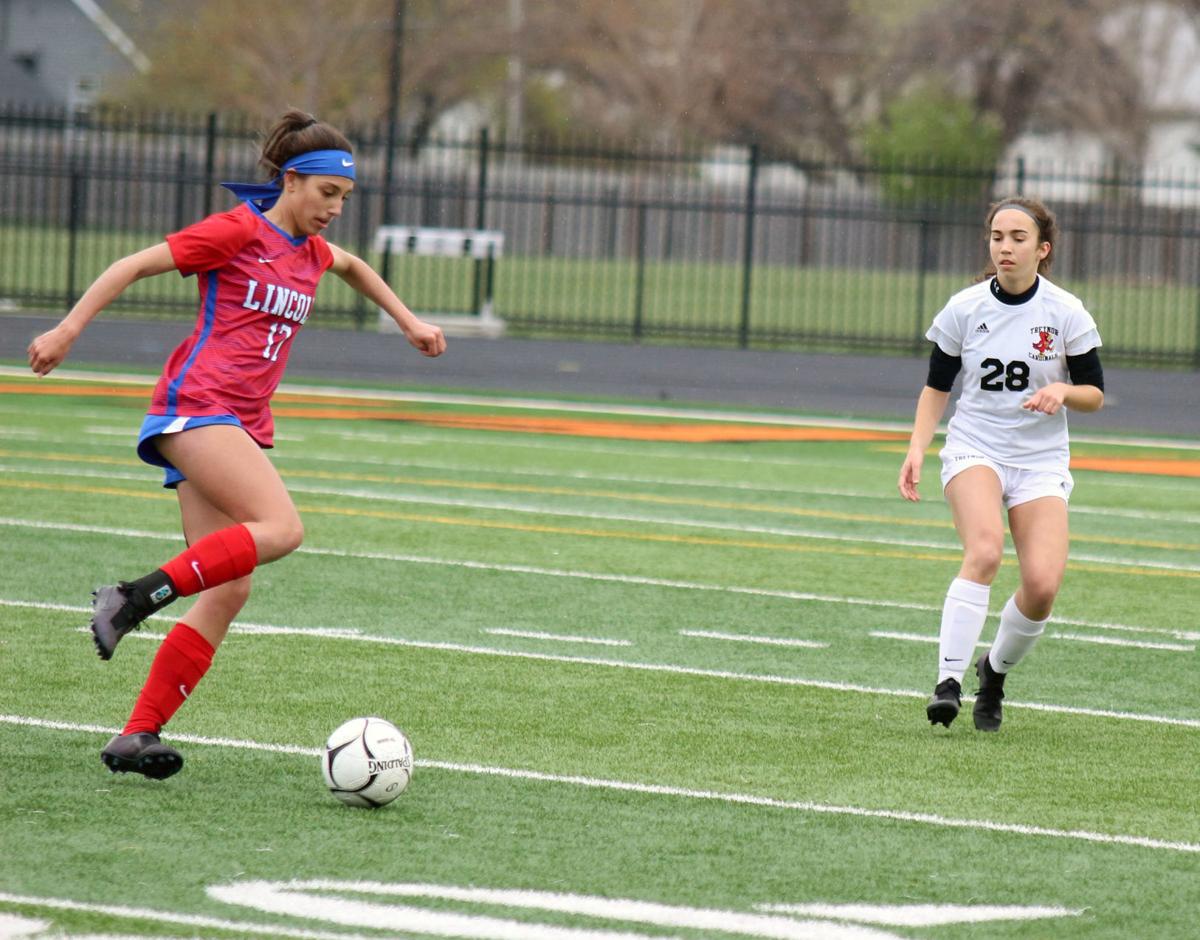 The Class 3A No. 8 Abraham Lincoln Lynx girls soccer team struck fast to eventually take down the St. Albert Saintes 2-0 on Tuesday at Gale Wickersham Stadium.
Junior forward Hanna Schimmer scored the game's first goal just 14 seconds into the contest to give the Lynx a quick lead. Abraham Lincoln coach Robbie Miller said they drew up a play to try to score right away, and it paid off in a big way.
"We have a kick-off play that we like to run sometimes and we choose to run it right off the bat," Miller said. "The girls executed it perfectly and it led to a score 14 seconds in. I don't think we could have scored any faster.
"It's always going to be a tough game when you go against a city opponent. Getting that first goal on the board, really took a lot of pressure off us. The pressure just lifted off right away, we were able to play free and loose and probably played one of our best first halves of the season."
Schimmer would kick one to the back of the net again in the 24th minute, which allowed the Lynx to focus more defensively after gaining the insurance goal.
"I think our defense only allowed them two shots on goal for the game," Miller said. "We didn't give them anything, we clamped down on their forwards and a lot of girls stepped up to make it happen."
Notably, for the Lynx junior defenseman Paige Bracker had an assist for one of Schimmer's goals.
While the Saintes' offensive opportunities were limited, St. Albert coach Chris Hughes was very pleased with his team's effort. In spite of the early goal, Hughes was proud of how the girls continued to fight.
"They did not quit, the girls kept fighting, " Hughes said. "We played much better in the second half too. Even though (Abraham Lincoln) controlled most of the game, we kept battling and gave a lot of effort. We just have to get a better first touch with our passing, we can't have the ball go five feet or so past us on that first or second touch. But, it gives us something to work on."
The Lynx will prepare for another inner-city showdown at 7 p.m. at Lewis Central's Titan Stadium on May 7.
St. Albert will also prepare for an inner-city game next at 4:30 p.m. against Thomas Jefferson on May 10.
Abraham Lincoln (9-1) 2 0 --2