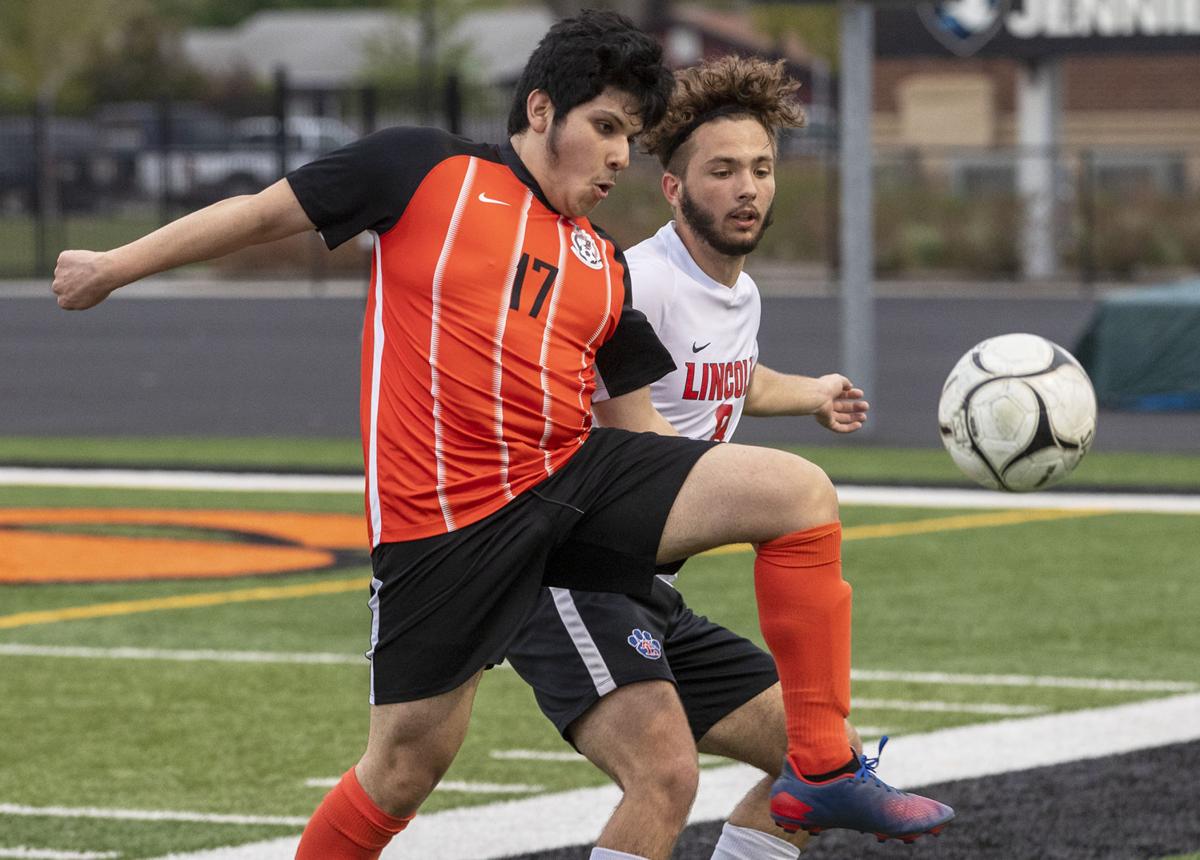 Thomas Jefferson boys soccer thought it had a chance to get the first win of the season against Underwood at home on Thursday but fell 6-2.
Despite losing, Yellow Jackets head coach Carlos Silva is trying to focus on the positives. The biggest positive of the night is Thomas Jefferson scoring its first goals of the season.
"It's been a season with low opportunities for us to get some goal," Silva said. "Last night was definitely good to start putting some goals in the back of the net. That's definitely something for us to build off of."
Part of T.J.'s success may have come from position changes that were made due to injuries and other players missing the game.
Both goals were scored by junior defense Erik Aguilar. The first goal was assisted by junior midfielder Brayan Molina.
"We had to switch a couple guys around due to availability of players," Silva said. "It was more of a have to than a need to. I think in the end it gave us a pleasant surprise. Unfortunately we're still making a few mistakes that we're allowing the other teams to take advantage and capitalize on those goals."
Underwood started the game by taking a two-goal lead but Aguilar scored the first goal of the season for Thomas Jefferson to cut the lead to one.
The Eagles pulled away over the end of the first half and beginning of the second scoring four straight goals. The Yellow Jackets didn't give up and their perseverance paid off with another goal.
The Underwood goals frame from freshman Kaden Ogle, freshman Dyson Rasmussen and junior Evan Honan all of which scored two goals. Ogle, freshman Bowie Betts, senior Jared Strak and senior Timothy Conn all assisted on one goal and freshman Graham Jensen led Underwood with two assists.
Underwood senior goalkeeper Skyler Keller recorded six saves and sophomore goalkeeper Brody Paxton ended with one save.
Underwood is now 5-3 on the season and will be in action next at 10 a.m. today in a tournament in Treynor.
Thomas Jefferson falls to 0-9 with the loss and will be in action next at 6 p.m. on Tuesday in a home game against Sioux City East.
"I think (the game) was mixed emotions," Silva said. "We definitely were hoping to get the better result last night. We thought we had a good chance to go into last night's game and get the win. But, we definitely have to take away the positives. We got some goals and we were creating some opportunities."
Thomas Jefferson (0-9) 1 1 — 2