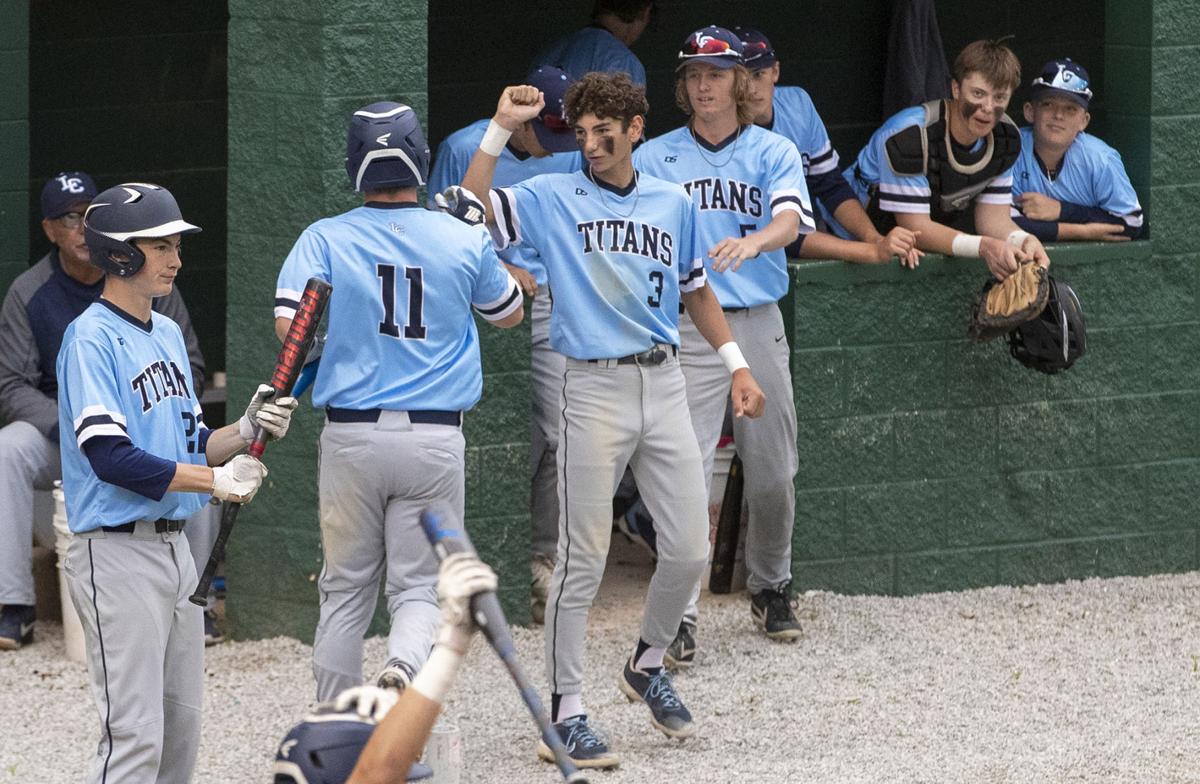 Lewis Central and Abraham Lincoln battled back and forth on the baseball diamond Friday night at Jon Lieber field for four innings, but a big fifth-inning gave L.C. a 16-4 win.
Lewis Central only held a three-run lead after four innings before scoring nine in the fifth to pull away and stay undefeated on the season.
The Titans opened the game with a single run in the top of the first and the Lynx answered with a run of their own.
The same process repeated itself in the second.
L.C. scored two runs to gain some separation and took a five-run lead in the top of the fourth.
"We got of to what I thought was a really slow start," Titans coach Jim Waters said. "We eventually put the pedal to the metal as the game went on. We got some walk and some timely hits. Obviously, that kind of stuff never hurts anything.
"We also had a home run in that inning. We had a total of 14 batters come to the plate in that inning which also doesn't hurt anything."
Abraham Lincoln closed the gap to three in the bottom of the fourth before the big fifth inning ended the game.
The Titans went 10 of 23 from the plate as a team with five singles, two doubles and three home runs.
Lewis Central finished with 12 RBIs and 13 stolen bases.
Junior JC Dermody went 2 of 3 from the plate with one double and an RBI. He also scored two runs.
Senior Luke Meyer also went 2 of 3 with four RBIs and two home runs.
Senior Cale Malskeit, junior Britton Bond, junior Aron Harrington and sophomore Casey Clair all recorded hits. Bond hit a home run.
"Our goal every game is to get 10 hits or more" Waters said. "The best part of that to me is six of those were fore extra bases, which was great to see. We still got some lessons to take from this, we struck out four times, and popped-out six times and we'd like to cut those numbers in half at least.
"We always want to have a tough presence with the bats, whether if its a hard line-drive and hitting it on the ground and forcing someone to make a play."
Harrington started on the mound and earned the win. He allowed four runs, three of which were earned on four hits while walking four batters and striking out eight.
Junior Trenton Johnette pitched the final two innings of relief allowing no runs on two hits while striking out three batters.
No stats for Abraham Lincoln were available at the time of publication.