Lewis Central senior Katie Rodenburg didn't know it at the time but she was playing for the city tennis title during her final doubles match of the day.
Rodenburg and senior Maddie Parker pulled off the 8-6 victory over Abraham Lincoln giving the Titans the city tournament championship by one point over A.L.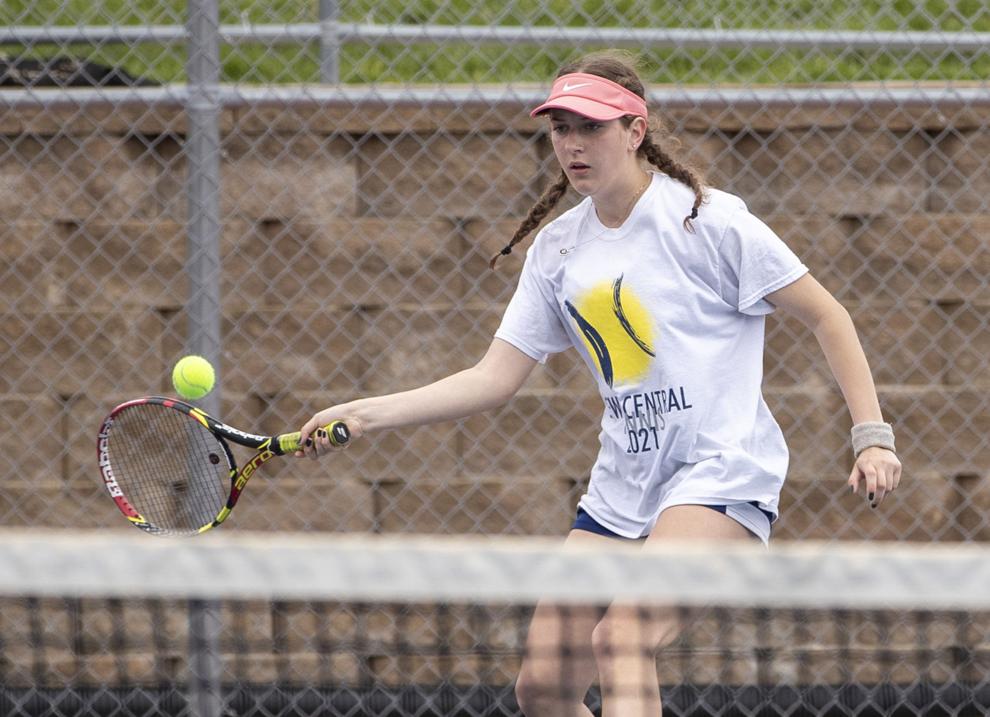 "I'm very, very happy," Rodenburg said after the tournament. "My coach didn't tell us we were the deciding game. When he told us that when we got off the court it was really fun."
Rodenburg not only earned the gold medal for the No. 2 doubles but also won the No. 2 singles championship after going 2-1.
"Obviously I was hoping but I didn't know that I had won singles because it came down to a tie. That was really fun to hear."
Lewis Central earned the city title but it was St. Albert senior Landry Miller who won the No. 1 singles championship going 3-0. She also teamed junior Allison Narmi to win the No. 1 doubles championship.
"It feels really nice. I'm proud of myself that I pushed through and it was tough because you had to work hard all day," Miller said after winning the singles title."
Narmi also added that she was happy to end the day with a gold medal.
"It feels pretty good. I'm tired but we did a good job," she said. "I think we just hit it in and hit a lot of winners and played well overall."
Abraham Lincoln junior Savannah Maisel placed first at No. 3 singles, Lewis Central sophomore Oasis Opheim won at No. 4 singles, Abraham Lincoln sophomore Kylie Hansen won gold at No. 5 singles and sophomore Ella Boes won at No. 6 singles.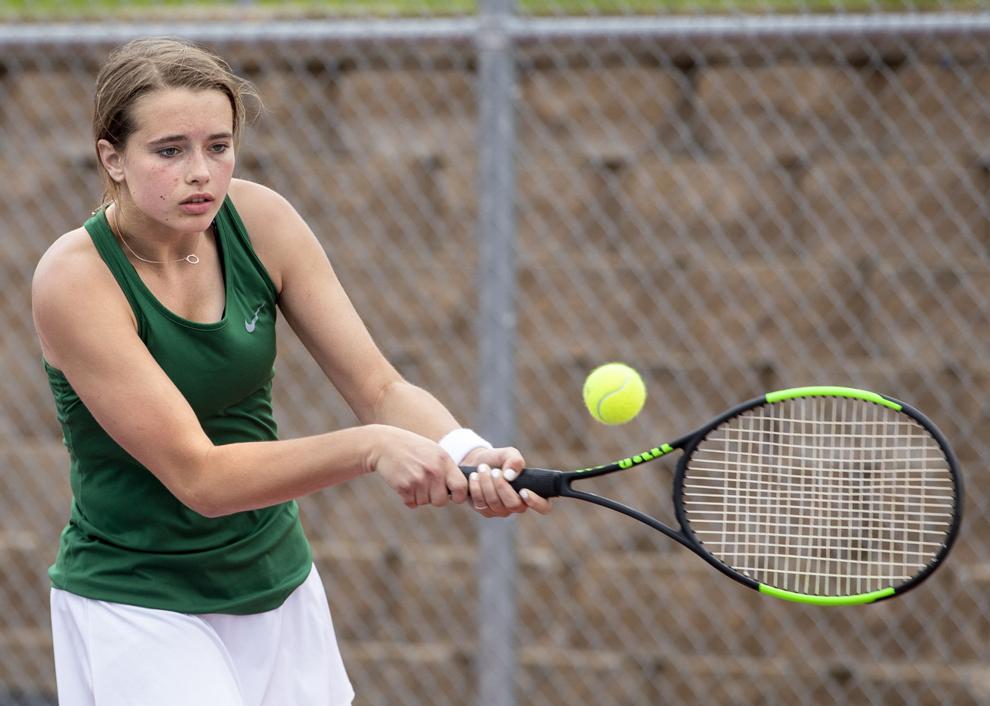 Another key contribution to Lewis Central winning the title was senior Emily Burns and freshman Alexis Opheim winning at No. 3 doubles.
Abraham Lincoln head coach Bryan Pregon admitted it was slightly disappointing to lose out on the city title by one point but was still proud of some of the individual efforts he saw.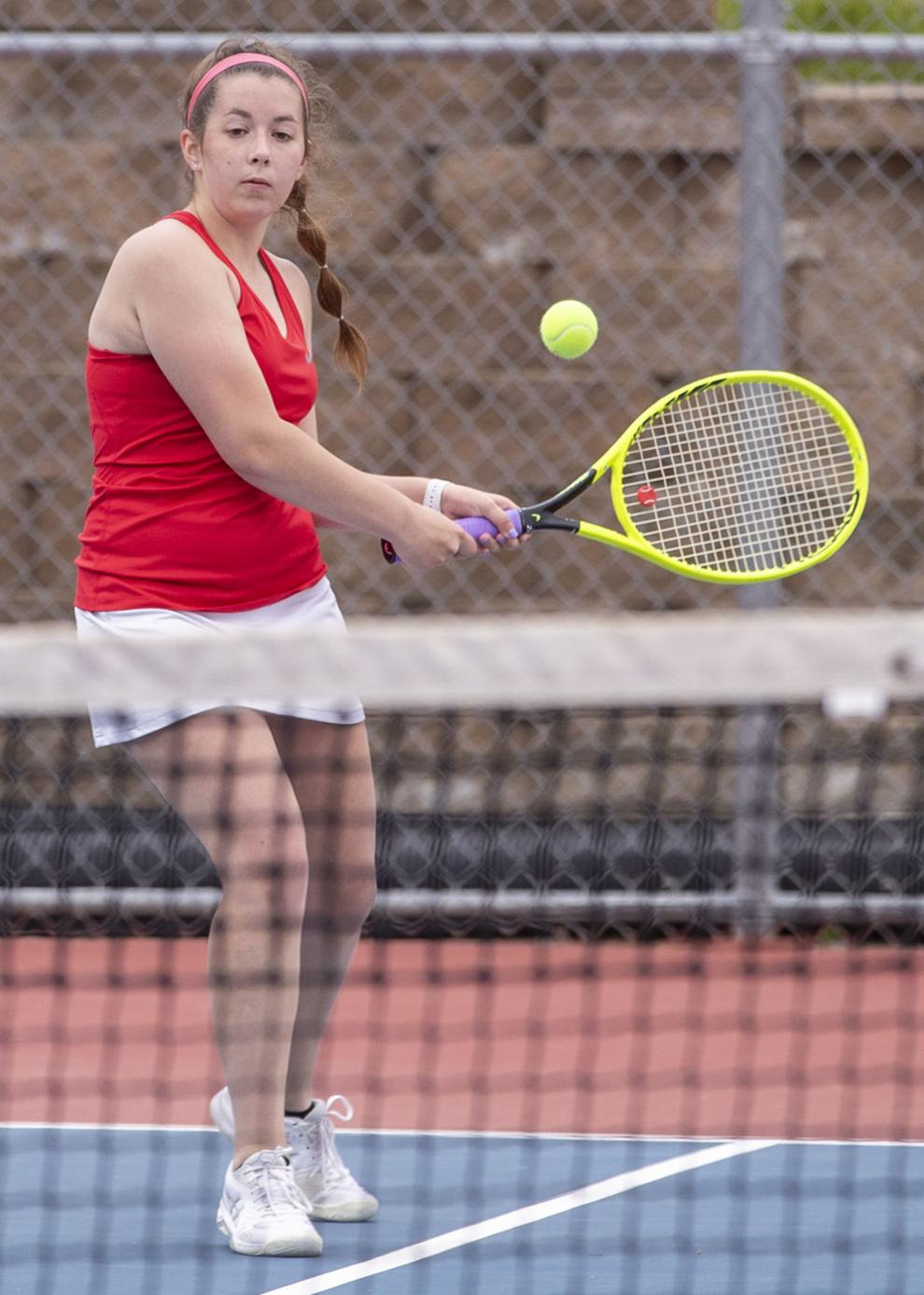 "It was close all the way through our matches all day long," he said. "I think just the fatigue of a long day of tennis, Lewis Central had a little bit more gas at the end of the day than we did. I was a little disappointed in how doubles went for us today because we usually play pretty strong doubles, but I was proud of the individuals' performances the girls gave overall today."
St. Albert co-coaches Teri Miller and Kevin White were hoping to see a little bit more out of the Saintes but hope this tournament serves as a learning experience and adds motivation.
"We were kind of surprised," Miller said. "I don't think our girls performed as well as we thought they were capable of. But it is also a long day of tennis. ... A lot of these kids have got a lot better than we're playing against. If anything it gave our kids a perspective of what they need to work on and."
Teri Miller was happy to see her daughter Landry Miller go 6-0 and win two gold medals.
"Landy came out ready to play today," Teri Miller said. "She was ready to go today. She maintained the same standard of play throughout the day."
Thomas Jefferson head coach Matt Connor said there were ups and downs to the day but he was happy with how his girls fought and ended the day.
"You come in this not knowing what to expect a little bit because you played two out of the three teams and had some close matches," he said. "You kind of wonder how your team is going to react to the long day and I felt like we had our ups and downs but I was really happy with how we finished."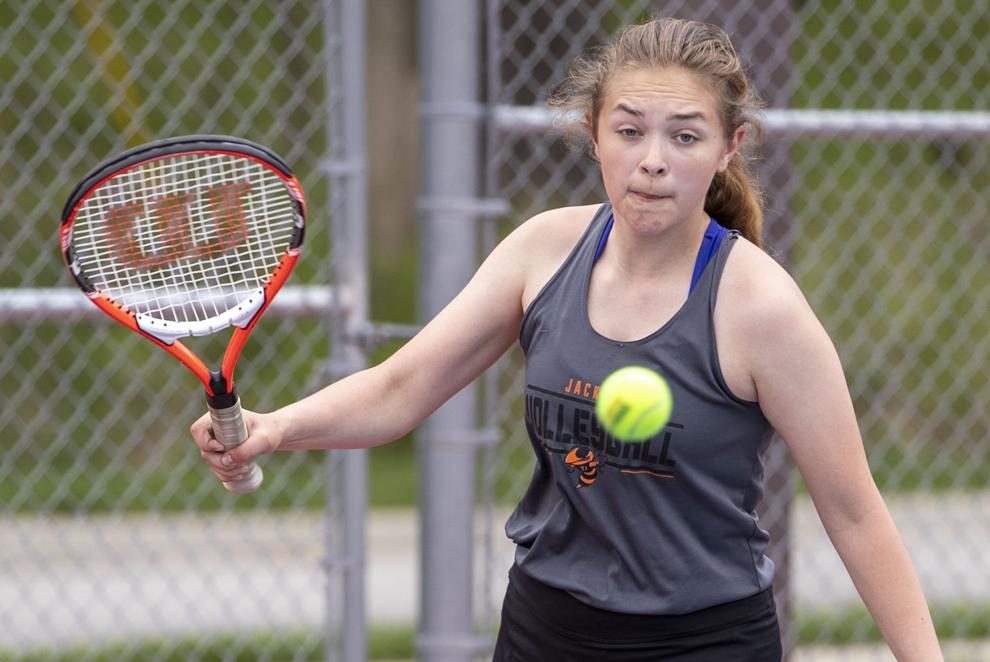 Lewis Central head coach Aaron Rodenburg was happy with all of his team's performance. He said the doubles teams were especially impressive overcoming the one-point deficit the Titans were in after singles.
"It feels great. I'm so proud of the girls," he said. "I couldn't be happier for them. They showed up today and it shows. ... I think the girls just preserved through some of the singles and were able to show up for doubles."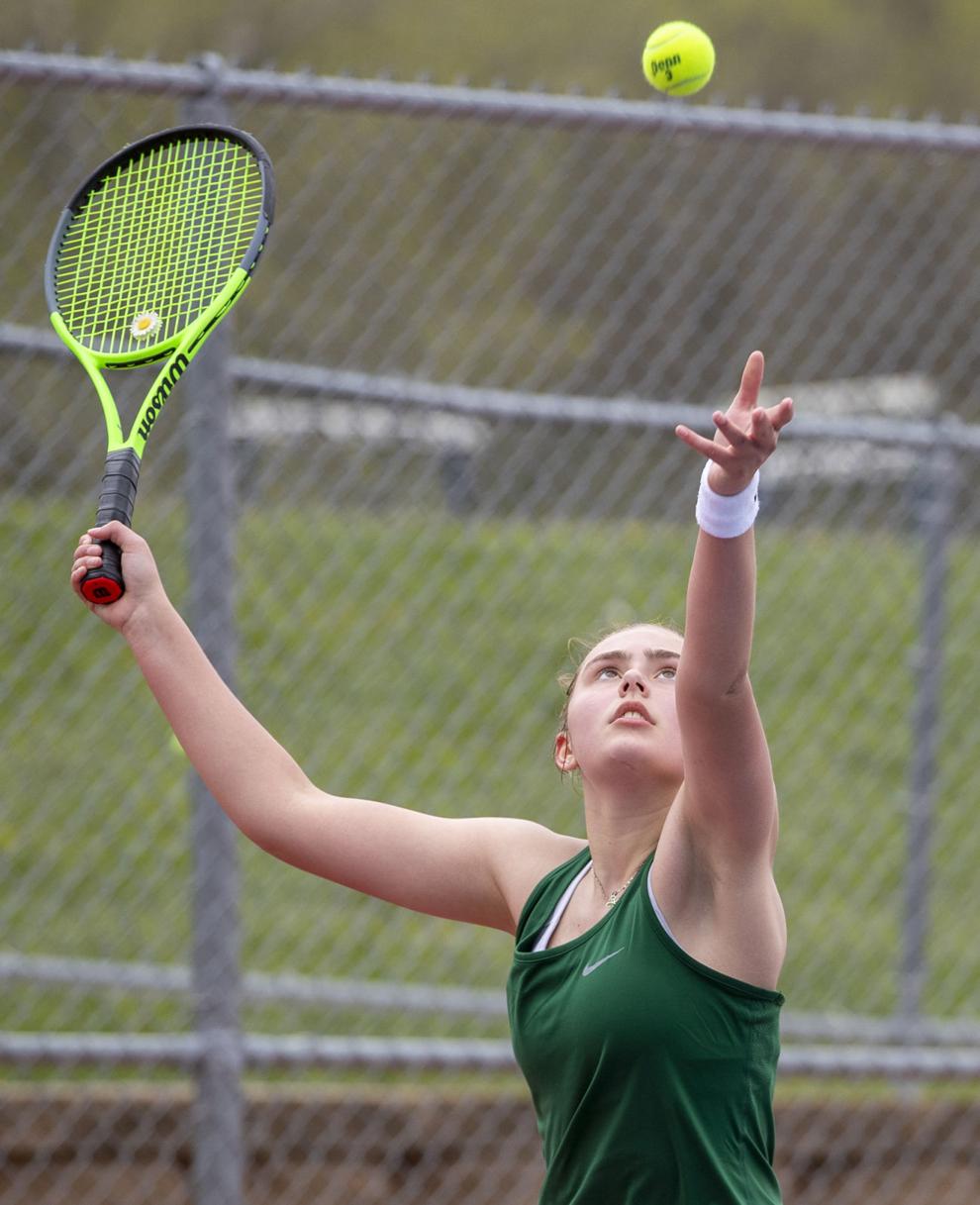 He also added that he was especially happy to see his daughter Katie Rodenburg win key matches at No. 2 singles and doubles.