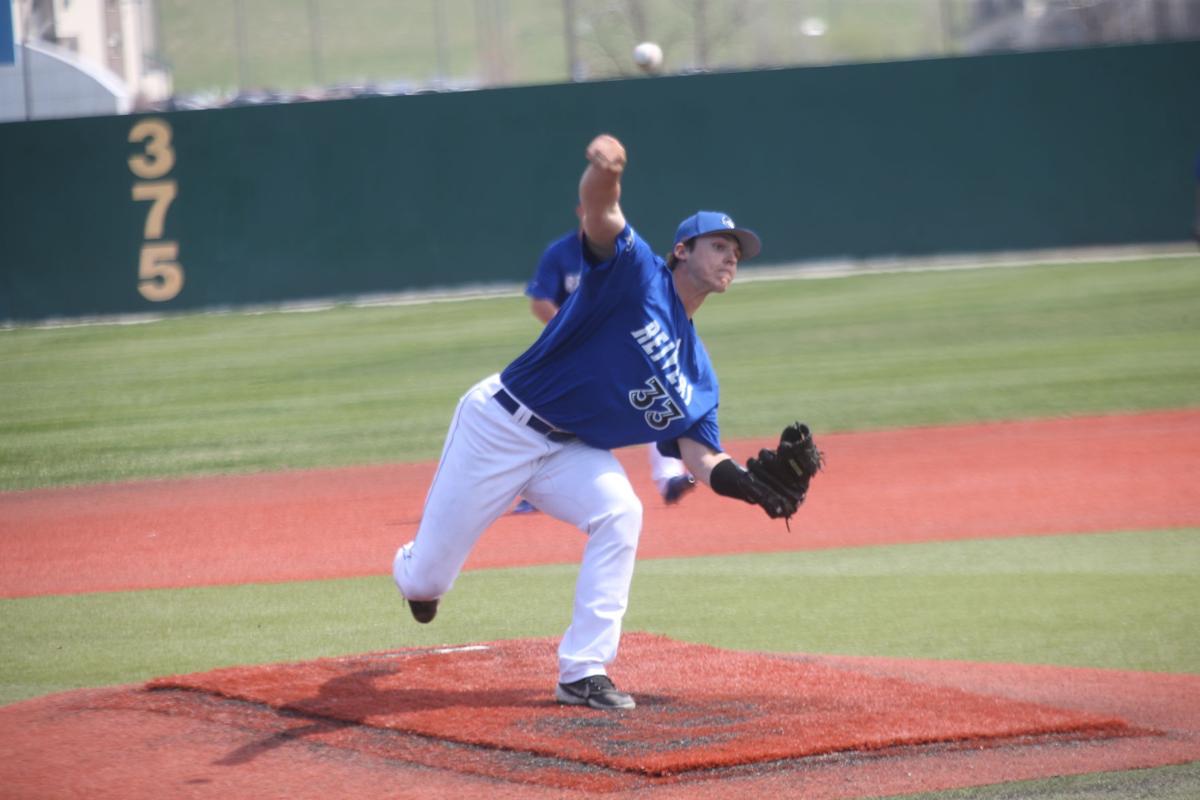 It was a busy weekend for Council Bluffs sports teams with Iowa Western baseball and softball in action as well as local high school teams.
Thomas Jefferson girls tennis was in action on Friday in a quad at Sioux City North and lost to Sergeant Bluff-Luton and LeMars. The highlight of the with was when senior Chloe Alley won her singles match against LeMars 9-7 and won again in doubles with senior Audrey VanSolen 8-3.
Thomas Jefferson and Lewis Central boys track teams both competed at Red Oak on Friday.
Glenwood won the meet with 186 points, Red Oak finished second with 95, Lewis Central tied for fifth with Tri-Center at 43 points and T.J. took seventh with 35 points.
Andrew Smith of Underwood led the Rams with 21 points. He won the 1600-meter and 3200 with times of 4 minutes, 47.48 seconds, and 10:20.90 respectively.
Lewis Central was led by Chase Wallace who scored 12.75 points. Wallace won the 110 hurdles with a 16.52.
Juan Martinez led Thomas Jefferson with 11 points. He took second in the 800 with a 2:03.78.
Thomas Jefferson girls soccer traveled to the Urbandale Invite on Saturday but lost 6-0 to Waverly-Shell Rock.
Waverly-Shell Rock controlled most of the game finished with 24 shots, 19 of which were on goal. It scored two goals in the first period and four in the second. Thomas Jefferson junior Jayden Rold recorded 11 saves for the Yellow Jackets.
St. Albert boys soccer played three games on Saturday in the Regina Tournament and went 1-2. The Falcons won their opening round game against Beckman Catholic before ending the day with losses to Assumption and Regina Catholic.
Beckman Catholic entered the weekend ranked No. 1.
Against Beckman, senior Sam Wilber scored two goals and Brayden Shepard added one. All three goals came in the first half. The lone assist came from sophomore Chase Morton. Overall, St. Albert recorded 14 shots, seven of which were on goal. Morton also recorded two saves in goal.
Wilber also scored the only goal against Assumption.
Iowa Western baseball extended its winning streak to eight games over the weekend with a four-game sweep of North Iowa Area Community College on Saturday and Sunday.
The Reivers won 17-1, 14-4, 8-1 and 9-6.
Thatcher Kozal led Iowa Western from the plate with a team-high seven hits in four games.
Peyton Zabel, Evan O'Toole, Harrison Cook and Caleb Riedel all picked up wins on the mound.
Iowa Western softball also swept North Iowa Area Community in a four-game sweep to extend its win streak to six. The Reivers won 2-1, 2-1, 5-1 and 8-1.
Kennedy Walls finished with a team-high seven hits. Brook Melnychuk and Libby Walls both recorded wins on the mound.