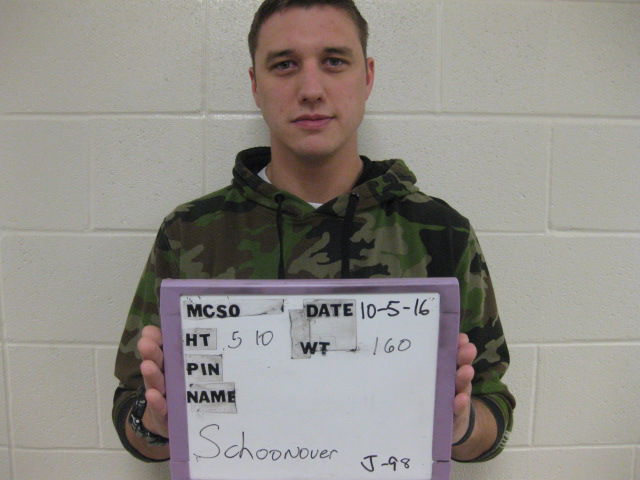 The Red Oak Police Department has fired an officer for alleged domestic abuse.
Ethen Schoonover, 25, has been fired after eight months on the job, according to the Red Oak Police Department.
Schoonover is charged with domestic abuse – assault stemming from an incident that occurred in late August. The alleged victim's family lives in Shenandoah and reported it to the police department there, Red Oak Police Chief Justin Rhamy said. Shenandoah police informed Red Oak police about the assault.
Rhamy asked the Iowa Division of Criminal Investigation to handle the matter to avoid a conflict of interest.
"They took the ball and ran with it," Rhamy said. "We had no knowledge of what was going on until yesterday."
On Tuesday, DCI reported the results of its investigation to the Page County Attorney's Office – handling the case instead of the Montgomery County Attorney's Office to avoid a conflict of interest. From there, charges were filed, and a judge issued a warrant for Schoonover's arrest.
Schoonover turned himself in Wednesday.
The now-former officer was placed on administrative leave throughout the course of the investigation into the alleged result, Red Oak police said. Schoonover was a patrolman with the department, police said.